(UPDATED) Sony A77II is NOT discontinued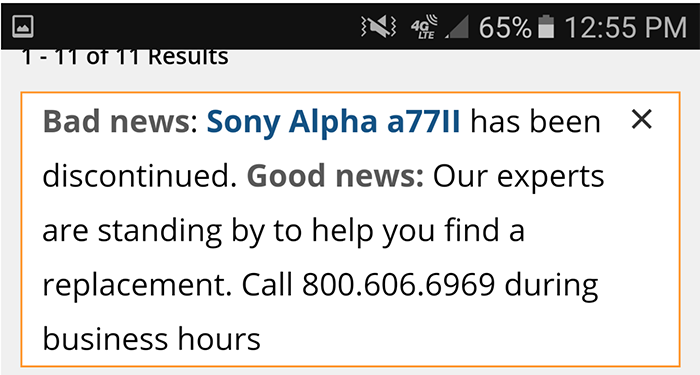 While BHphoto still has the A77II in Stock s strange note appeared saying this:
Bad news: Sony Alpha a77II has been discontinued. Good news: Our experts are standing by to help you find a replacement. Call 800.606.6969 or Live Chat during business hours.
UPDATE: BHphoto contaced us to say that this was a mistake from their side. The A77II is NOT discontinued.
Anyway, the line has a 3 year cycle and the A77II was announced in 2014. So maybe a new successor is on the line. I expect the new A77III to use a new 24MP sensor and new autofocus system. Would be nice if Sony would also give us some new A-mount lens too!