The Sony A7rIII is the product of the year at Dpreview!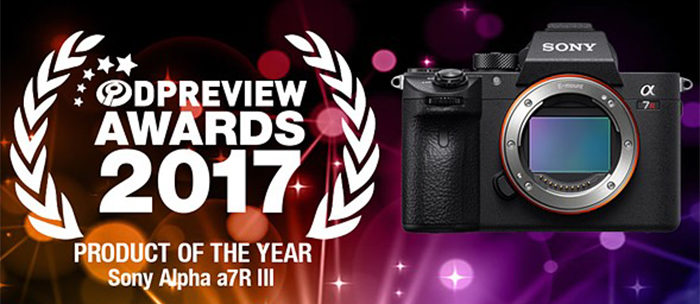 The Sony A7rIII won both the award for best camera and the award for the overall product of the year: Dpreview writes:
You guessed it – one of the last cameras released in 2017 ended up taking the top spot. The Sony a7R III is a truly impressive camera, which combines advanced stills and video features in a body designed to satisfy the needs of professionals and enthusiasts alike. While the a9 is faster, and features an autofocus system better optimized for shooting sports, the a7R III is a mirrorless interchangeable lens camera for the rest of us, and a well-deserved winner of our award for the best product of 2017.
Sony A7rIII at Amazon, Bhphoto, Adorama, BuyDig, FocusCamera, Calumet DE, Wex UK. Photo Porst Neuwied. Sony Netherland. Sony Australia. Sony Japan.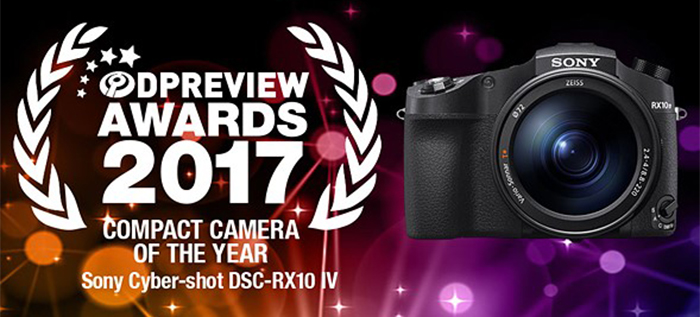 And the RX10m4 gained the award as best compact camera of the year. Dpreview writes:
Although it might look like a relatively minor update to last year's RX10 III, the Sony Cyber-shot RX10 IV is a considerably more attractive camera thanks to the addition of phase-detection autofocus. It rarely hunts for focus even at 600mm. While it can't manage DSLR-level subject tracking, it's impressively capable for both stills and video, and this combined with the razor-sharp 24-600mm stabilized zoom lens makes for an unbeatable combination. As such, the Sony Cyber-shot RX10 IV earns our award for the best compact camera of 2017.
RX10m4 at [shopcountry 65240]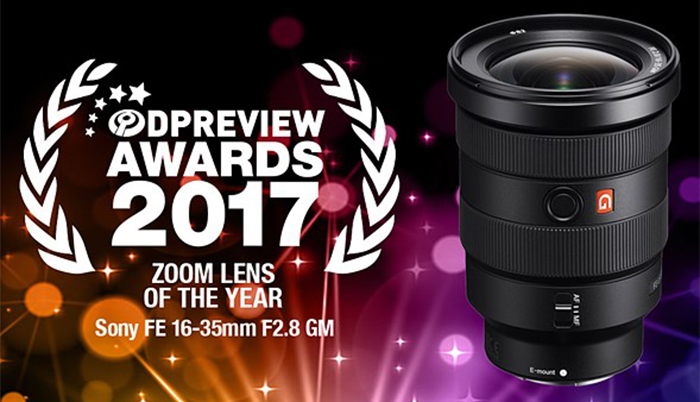 The 16-35mm GM is the zoom lens of the year. Dpreview writes:
For many years, Sony was criticized for offering a relatively small lineup of high-quality lenses, but products like the new 16-35mm F2.8 GM prove that the company has what it takes to make world-class optics. Sharp even wide open, fast to focus and capable of producing some of the nicest sunstars we've ever seen, this lens will be useful for everything from landscapes to indoor sports to weddings. The Sony FE 16-35mm F2.8 GM earns our award for best zoom lens of 2017.
16-35mm GM at [shopcountry 65245]
The Sony 85mm f/1.8 was the second best lens of the year. Dpreview writes:
Sony's FE 85mm F1.8 takes the runner-up spot for its combination of excellent image quality, speedy autofocus, attainable price and compact size. For anyone looking to get into portraiture using Sony's full-frame lens ecosystem, we wholeheartedly recommend the FE 85mm F1.8.
85mm FE at [shopcountry 65241]