Sony A7s gets DxOmarked. Easily beats the Nikon DF and becomes new low light champion!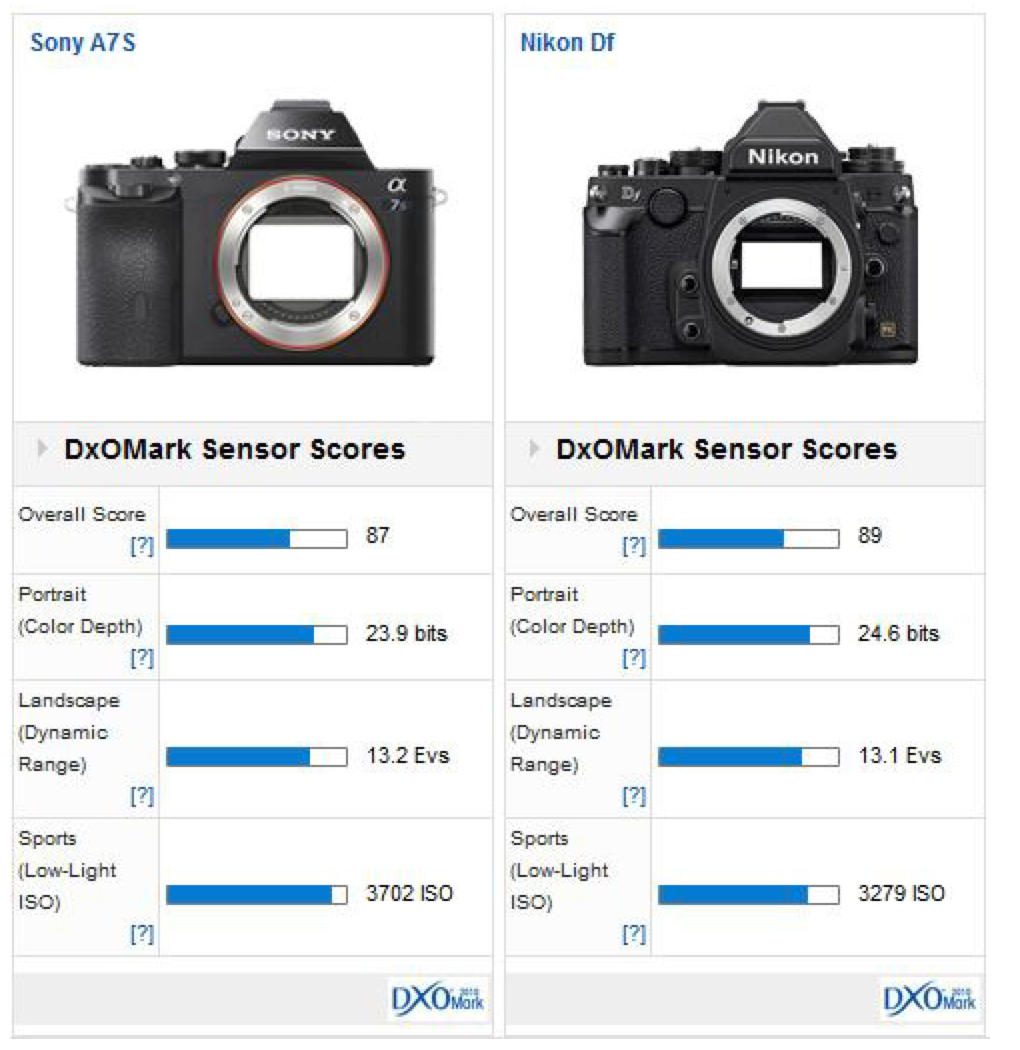 DxOmark (Click here) posted the full Sony A7s sensor test and crazy High-ISO fans will be happy to hear that Sony A7s sensor is the best low light sensor tested at DxO! It easily beats the second bets camera, the Nikon DF (which costs $500 more!). The A7s also prefers more Dynamic Range at High ISO than the Nikon.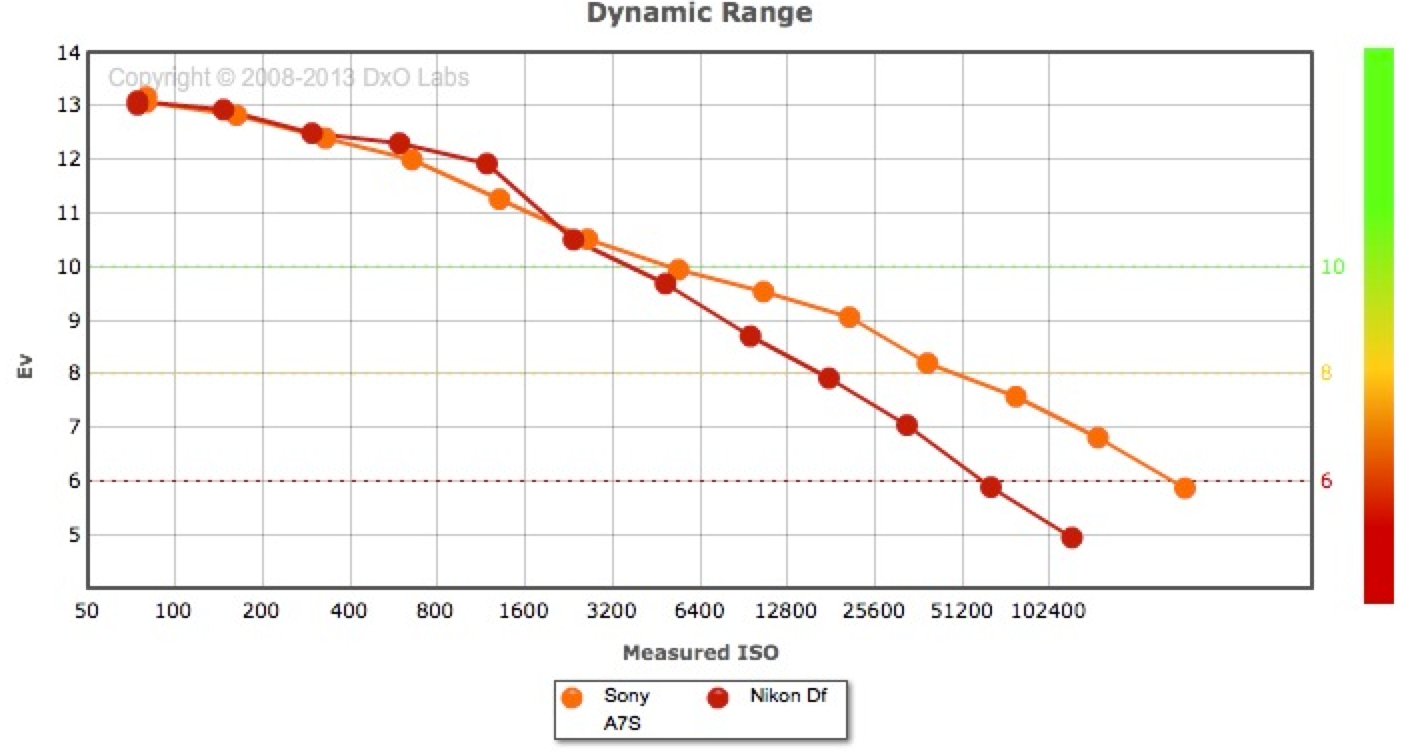 DxO writes:
Sony's A7 and A7R models have not unexpectedly generated a lot of interest with enthusiasts, and the new addition to the range looks equally intriguing, if perhaps for different reasons.
While it's true the short register and low pixel density makes this model potentially more suitable with rangefinder type (non-retrofocus) wide-angle lenses, there's little doubt it will appeal to those who value extreme low light performance over high pixel density. And then there's the additional attraction of video, with 4K as an option (albeit with a third-party recorder). Even the price doesn't look too bad against the Nikon Df, which is not only more expensive but can't quite match the Sony's low light capabilities and  shuns video capture completely.
Sony A7s will ship soon:
Sony A7s preorder in USA/CA at Amazon, Adorama, BHphoto, Sony USA, Sony Canada.
Sony A7s EU pages: Sony DE, UK, ES, FR, IT, NL, BE, AT, CH, SE, NO, FI, PL. And Wex UK.