Sony A99 now in Stock at BH and the VG900 at BigValue.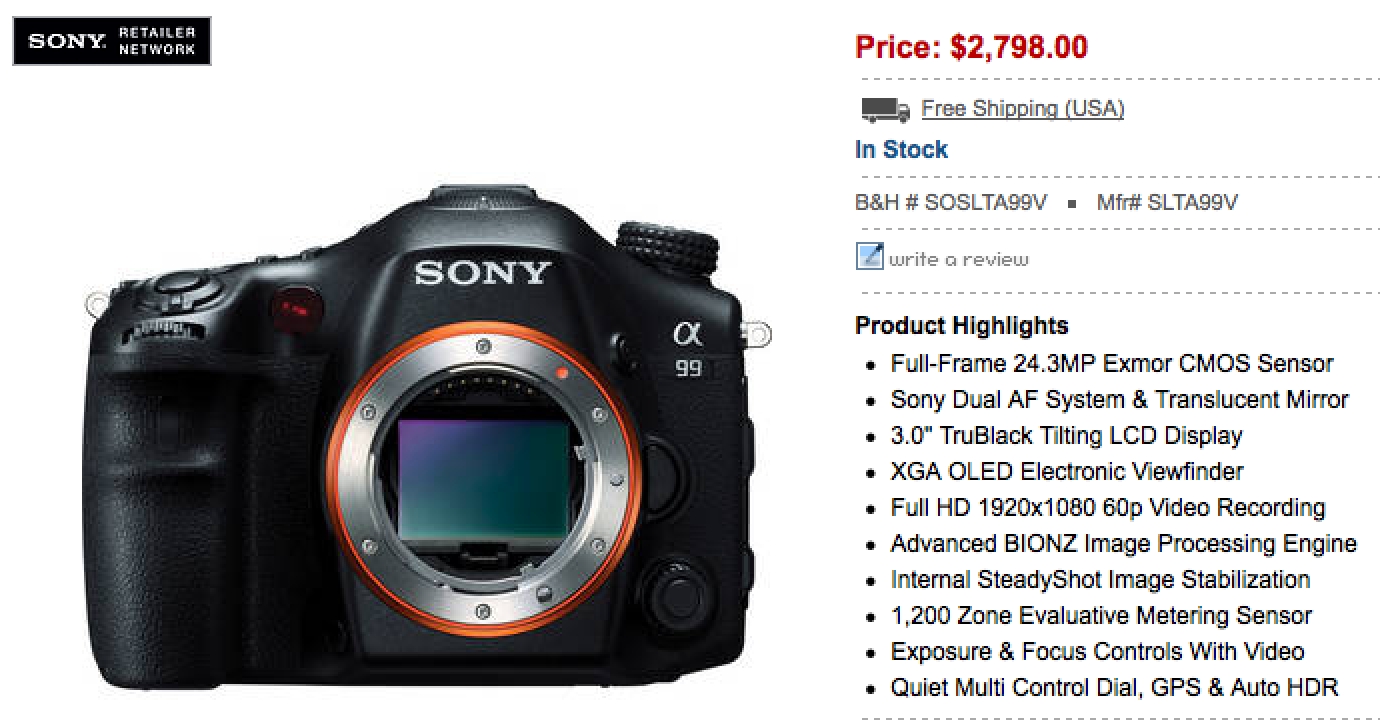 And here it is, the new A99 in Stock right now at BHphoto (Click here).
And the new Full Frame NEX-VG900 is also in Stock via [shoplink 15000 ebay]BigValue eBay (Click here)[/shoplink].
More US deal news: There is even a used(?) A99 for sale on Amazon (Click here). But I guess this is an error! What is certainly correct is that small $30 price drop via third party resellers on Amazon (Click here). And BHphoto notified me that they now have the NEX-5R in Stock too and so is the Yasuhara Fisheye lens (Click here) and the super cheap (joke) 300mm F/2.8G II A mount lens (Click here). King of Amazon mirrorles rankings remains the NEX-5n (here is the top list).