Sony Alpha 1 review by TheVerge: "everything nice at an expensive price"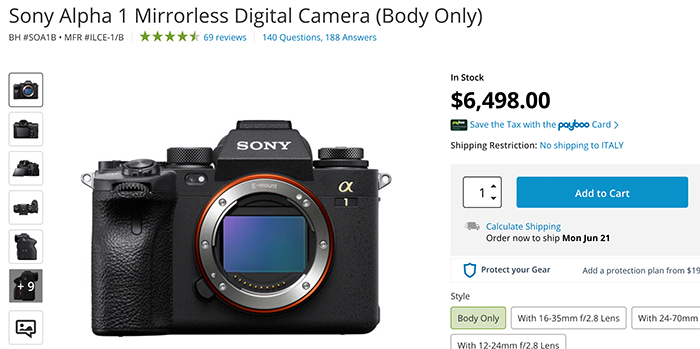 Sony A1 at BHphoto. Adorama. Amazon. Focuscamera. FotoErhardt DE. Calumet DE. Fotokoch DE. Park UK. WexUK. Join the Sony A1 Facebook group here.
TheVerge reviewed the Sony A1 and concludes:
At $6,500, the Alpha 1 is a professional tool with a professional price tag. That is certainly not cheap, especially compared to the equally professional Canon R5, which sits comfortably under $4,000.
But the A1 earns its price tag with its massive sensor, high-spec video, all of the dials and buttons one could need, an outstanding AF system, and fast burst modes. It can work across many disciplines with all of these features — from professional video work to studio, strobe work, and even action photography. It's like Sony took all of the best features of the A9 Mark II, the A7S Mark III, the A7R Mark IV, added the ability to shoot 8K video, and then put it all into a single camera.
For pros in the Sony system looking for the ultimate single-body tool, this is it. The rest of us might choose to buy a few extra lenses and go with a more inexpensive camera in the lineup, depending on our needs.
Still, I'll be wishing I had the Alpha 1 in my hands the next time an opportunity to shoot a professional cyclist comes around.