Sony at Nikkei: "Without the A7 series we could be weeded out"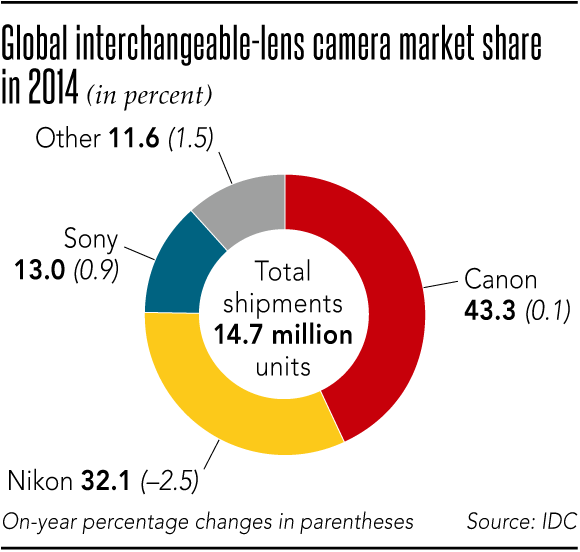 Nikkei Asian Review posted an interesting article about Sony's mirrorless strategy. It basically says that the A7 series saved Sony's camera business. Here are some key info:
1) According to one industry group estimate, Germany's mirrorless camera market is expected to grow about 150% by volume in 2015 compared with 2012, while the U.S. market is seen expanding 80%. Much of this consumer "awakening" to the allure of mirrorless cameras has been attributed to Sony.

2) Sony began developing the Alpha 7 series in 2012 out of fear that the company "could be weeded out," Executive Vice President Shigeki Ishizuka said (Ishizuka oversees Sony's imaging products and solutions business)

3) "If we don't conquer the market for sophisticated amateurs and professionals, we will never become professionals ourselves," Ishizuka said. He decided to funnel a large chunk of the company's resources into developing full-frame cameras. "We learned that people won't buy our products unless we improve our brand," Ishizuka said.

4) In the two years through October, Sony's share of the full-frame camera market is estimated to have surged by about 400% in Germany and about 600% in the U.S. Profit margins for Sony's imaging business are higher than for its TV operations, which only recently returned to the black. The imaging business could become one of the company's leading electronics operations.
Nikkei also stressed to say that Sony needs to keep improving and gaining market share to keep their business sustainable. It also has to be seen what happens when Nikon and Canon will compete in the FF mirrorless segment. Although I suspect Sony will not have to fear them too much as they Nikon and Canon will need a long time to build up their camera and lens system.