Sony Austria lists the new NEX-5T, Zeiss 16-70mm and 18-105 G lens.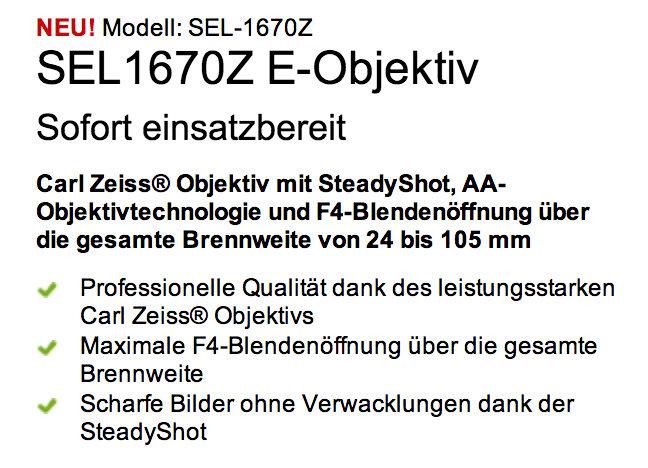 All the new Sony NEX stuff got leaked the recent days and now it's even Sony itself leaking some info through their own websites. Sony Austria (Click here) lists the new 16-70mm f/4.0 OSS Zeiss lens, the new 18-105 G lens (page here) and the NEX-5T (page here). The new info we got here is that the Zeiss lens and the 5T will already ship in September. The G PZ zoom will ship in December only. What you don't see on the Sony site is the price of the lenses. But the Zeiss should be around 1.000 Euro.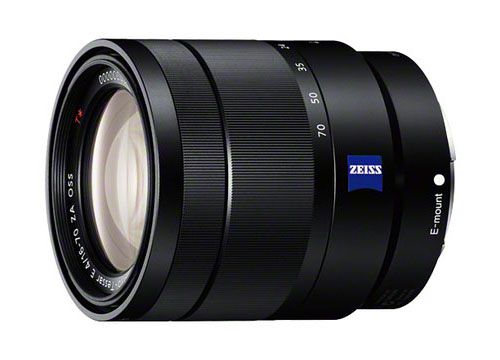 Thanks Winni for finding the links!
—
Message to sources: You can send me more info anonymously by using the contact form you see on the very right of your browser. You can also contact me directly at sonyalpharumors@gmail.com.
For readers: Subscribe the RSS feed (Click here) and Twitter (Click here) stream and the Facebook fan page (Click here) in order to not miss any news!
—
Reminder (SR = Sonyrumor):
SR1=probably fake rumor
SR2=rumor from unknown sources
SR3=50% chance it is correct
SR4=rumor from known sources
SR5=almost certainly correct!