Sony confirms KW1 perfume-selfie camera has curved sensor! RX FF must be coming soon :)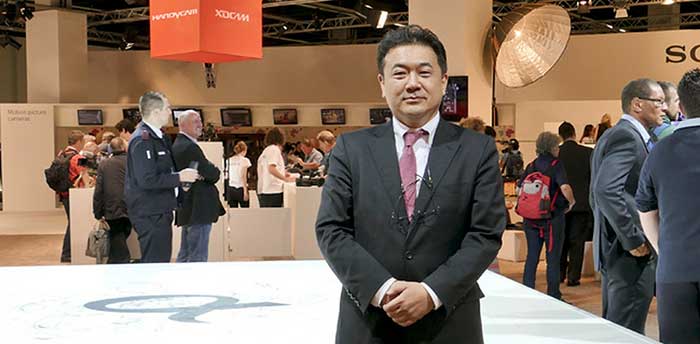 Mr Aoki from Sony (Image courtesy: Quesabesde)
Quesabesde interviewed Mr. Aoki from Sony and these are the highlights of the interview:
1) Sony said they are developing many important new cameras but the announcement time didn't fit with this year Photokina.
2) Sony decided to focus on lens announcement first because there was an urgent demand for it.
3) Our main efforts go to Full Frame E-mount cameras but there will obviously new APS-C E-mount cameras and lenses in future.
4) When asked about a possible medium format camera or A7 with high megapixel count Sony said they cannot comment on future products but confirmed they are working on "Innovative" products.
5) Aoki also confirmed they are developing the SLT tech. But he didn't unveil any info about future products (of course).
6) Finally a confirmation: The "perfume-selfie" KW1 camera (here at Sony Hong Kong) has a curved sensor!
The fact the KW1 has a curved sensors confirmes also that our sources were right. And the same sources said the curved sensor FulL Frame RX is coming…so let' see how soon this one will become true!
.