Sony E-mount camera used for virtual reality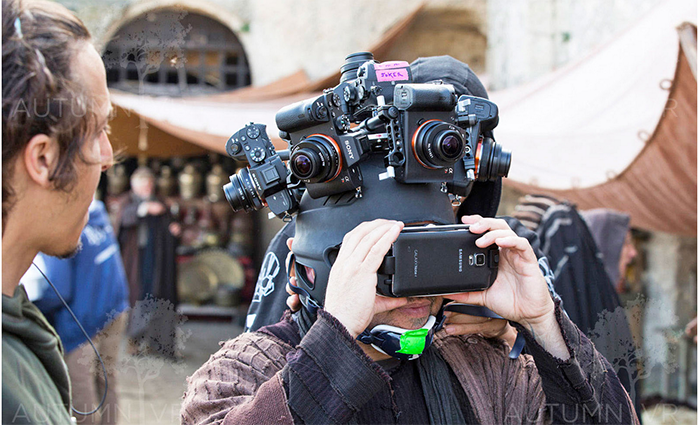 Image source: autumnvr.com
Above you can see the image showing a Sony A7r virtual reality "helmet". It's used to record Jesus VR — the Story of Christ (Source: Engadget).
And Tim Tilden sent us the image below:
A production company was at our hang launch this week. They were capturing 360 VR with this rig. Consisting of 5 6300's with fish eye Lens babies with an adapter. Got some great video of my friend launching in his hang glider. Looking forward to seeing the completed project.