Sony FX3 vs Sony A7 size comparison. It will also have the cine Colour profile like the A1.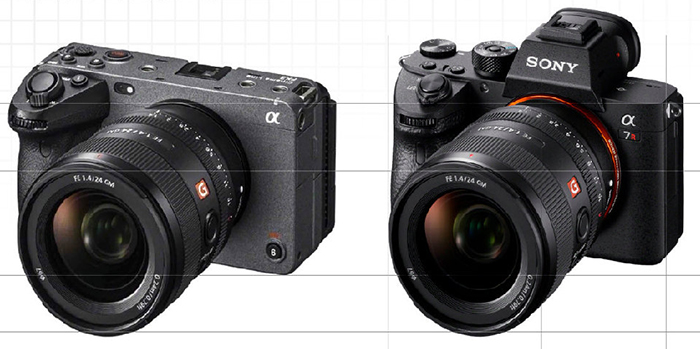 Weibo posted this size comparison between the new Sony FX3 and the SonyA7RIV. The real difference is the thickness because of the cooling vent and flip+articulating LCD screen.
Another source told me the FX3 will have the Cine Colour profile like the new Sony A1.
Specs known so far:
12MP Full Frame sensor (same A7sIII sensor)
No ND
Has Still mode
It has IBIS with active mode
Same NPFZ 100 battery
Full size HDMI
mic input on body and handle
Dual slot for  CFexpress A cards  and SD cards
Price is 3795 Euro
records 4k/120p and not 8k
Announcement on Feb 23 at 15:00 GMT time