Sony has registered a new camera in China: This is the new Sony A9III folks!!!
On September 4th Sony registered a new camera model in China. This has 5.1G (MHz) compatibility which usually means this is a mid to high end level camera. The ZV-1II for example only had a 2.4G registration. If you wonder how long it takes until this camera will get announced just look at the recent history:
So as you see the chances are high the camera will be announced between end of November 2023 and early January 2024. This is EXACTLY the timeframe I told you MANY times for the A9III launch!
Reminder: Sony also has three "minor" camera registrations from June 12. One is surely for the just announced LR1…not sure if the other two are for Burano and something else…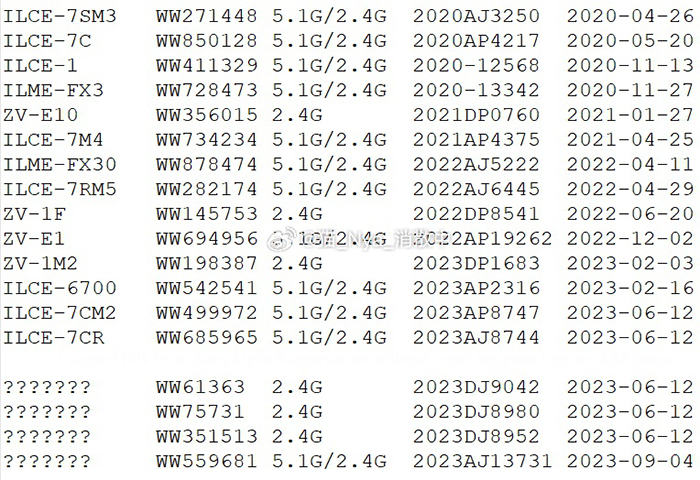 Thanks Nya for this excellent work!