Sony interview at DPreview: Alpha mount confusion. Fast primes coming. Medium format (RX?) is possible.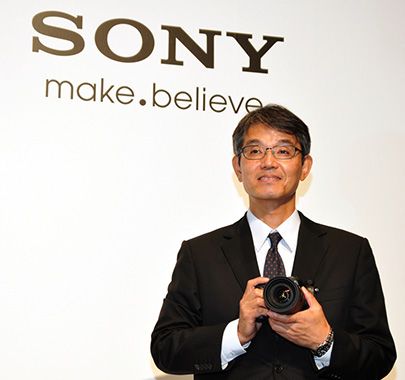 Sony Manager Shigeki Ishizuka have been interview ad Dpreview and let's start right now with one big mistake they made…again! When asked about the future of A and E-mount systems Sony answered:
"We have one system – the Alpha system" and "They are fully compatible with one another using adapters. I don't want to separate those mounts into two 'systems'. That's why we stopped using 'NEX' in favor of using a single family name – 'Alpha'."
Fully compatible?  So A77II or A99 camera owners can buy those new FE lenses? Really, they are not fully compatible Sony! You are confusing the customers…again! :(
That said let's move forward to the other highlights of the interview:
1) One of the reason why they moved all camera to "Alpha" name is that the "NEX" brand seemed to be more cheap than the "Alpha".
2) Sony is focusing on serious high end cameras "to earn a good reputation among professionals and higher-level amateurs"
3) Full Frame E-mount roadmap: One consistent request from customers is macro lenses and wide-aperture lenses.
4) Next generation of FE cameras will obviously have faster autofocus
5) Interesting part about sensor business: "When we make sensors we put them in several categories. [At any given time] one category of sensors is reserved purely for Sony cameras – we don't sell them to other companies. Like the sensor in the A7S. But once we've enjoyed this advantage we might sell them on later, after some time has passed. This is the second category. The third category of sensors is completely generic – the sensors are created for use internally and to sell externally, to anybody. China or Taiwan or wherever."
6) When asked about a possible Sony medium format camera Mr. Ischizuka said: "there may be room to explore this opportunity [in the future]."
–
If Sony and Mr.Shigeki Ishizuka: I am not mad at you but it just need a little bit more of effort to clear out the confusion: Just say there is and "Alpha" system with two camera lines: A and E-mount. Make it clear on your website and in your interviews. Thanks :)