Sony announces the new worlds fastest SD card series!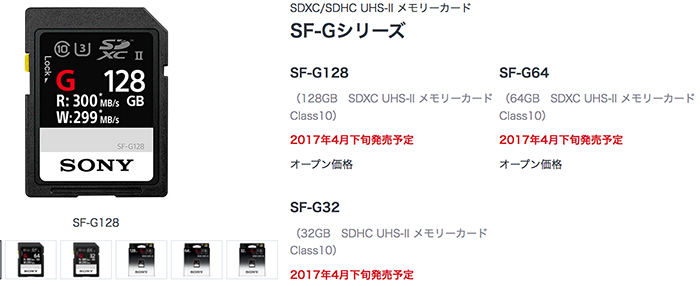 Sony Japan announced their new SF-G SD card series.  The SDHC UHS-II cards has a reading speed of 300 MB/s and a writing speed of 299 MB/s. It will start shipping out on April 24. The 128GB will cost 49,000 YEN  (around $400), the 64GB card 25,000 YEN ($220) and the 32GB card 15,000 YEN ($130). The price includes the Data recovery software "Memory Card File Rescue".
Sony also released a new SD card reader "USB W – S1" compatible with USB 3.1 and read speed of 300MB/s.