Sony Korea slides unveils the plan to focus on the "High-End" market!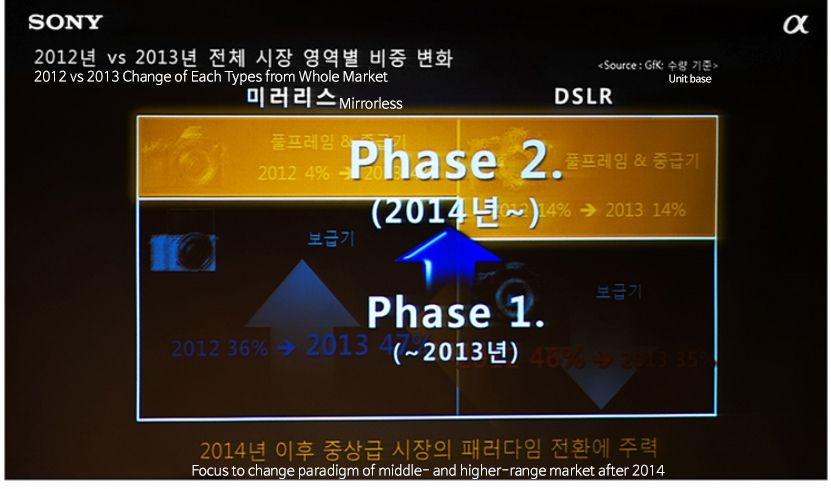 The Korean site Naver posted these slides from a Sony Korea presentation (translation on courtesy of Dicahub and SAR reader Park). There are a couple of interesting info:
– Sony is now entering "Phase 2" of their product startegy. From 2014 towards focsu will be on the High End A and E-mount market.
– In Korea Sony has the chance to become the leader of the system camera market (DSLR+Mirrorless) by end of this year! They have 31% of the whole market in Korea and 53% of the mirrorless market.
– Sony said they have 50% share of the global sensor market (on a quantity basis).
– Sony said A6000's 24.3MP sensor is a newly designed sensor. On-chip design is applied on this sensor as that of A7 and A7r, which gives about 20% increase in sensitivity over NEX-7's sensor.
Well, I am not surprised to hear they want to focus on the higher end market. It's where you make the money in these days! Let's hope we wills ee all these new stuff very soon :)
More slides: