Sony presented a new 3 Layer Organic sensor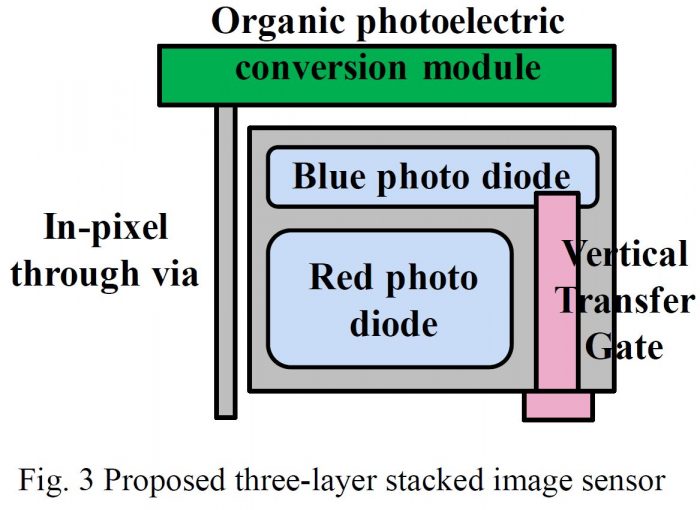 Image Sensor World spotted this new Sony IEDM 2019 paper describing a new Sony 3-Layer Organic+Si Sensor:
"A three-layer stacked color image sensor was formed using an organic film. The sensor decreases the false color problem as it does not require demosaicing. Furthermore, with the 2.0-μm pixel image sensor, improved spectral characteristics owing to green adsorption by the organic film above the red/blue photodiode, were successfully demonstrated."
Sony is working onboth Glbal Shutter and 3 Layer sensor solutions. oth technologies would allow quite a big leap forward in terms of Image Quality on Alpha Cameras!