Sony Q3 financial report: Increased sales and profit in the Imaging Business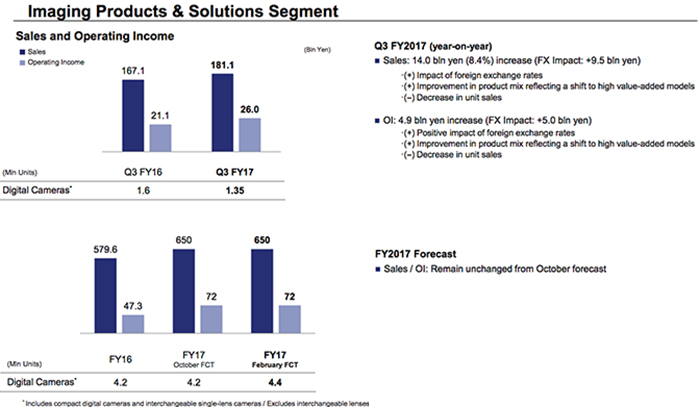 Sony released the Q3 financial report. Short summary:
1) The company as a whole dramatically increased the earnings and operating income.

2) The Imaging Segment also improved sales and operating income despite the decrease in unit sales.

3) The image sensor business forecast got revised downwards probably because of the sluggish iPhone X sales.
Forecast for the imaging business remains unchanged.