Sony reports increased sales and revenue in the Imaging Segment in newly released Q3 financial statements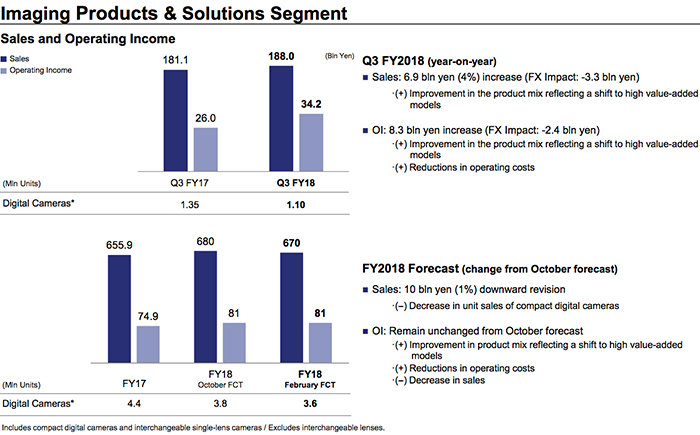 Sony released their full Q3 financial reports. The company as a whole and the Imaging Segment did well. The only negative note is that Sony changed their forecast in the Imaging Business expecting a "decrease in unit sales of compact digital cameras".
It means they expect less fixed lens camera sales (RX line for example). Not something really surprising. What matters at the end is that they are steadily making profit with the business.