Sony claims they can theoretically do f/0,63 fast Full Frame E-mount lenses!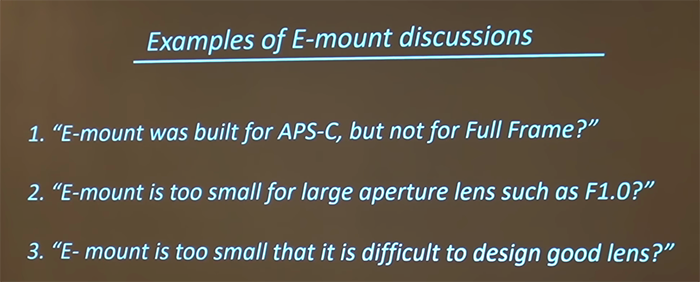 During the Sony A6400 presentation (video here on minute 8) Sony officially addressed the (negative) E-mount myths that are "running" on the web:
Myth 1:
E-mount was built for APS-C but not for Full Frame
Back in September Leica CEO claimed that E-mount was designed for E-mount and therefore Sony had challenges in making FF work: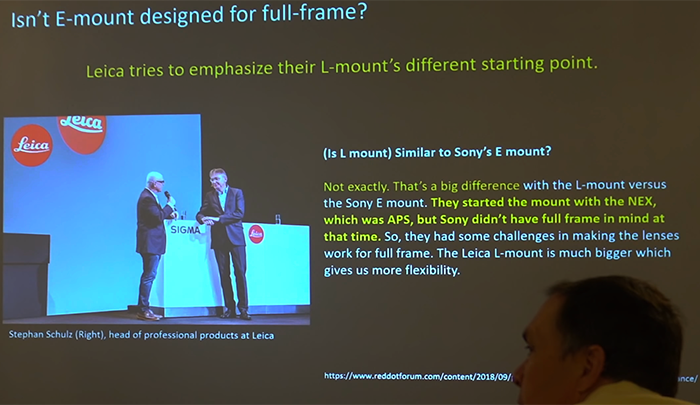 In 2010 (long before the first Full Frame E-mount camera launch) Sony stated that E-mount is made for Full Frame too (Article here on DC.watch).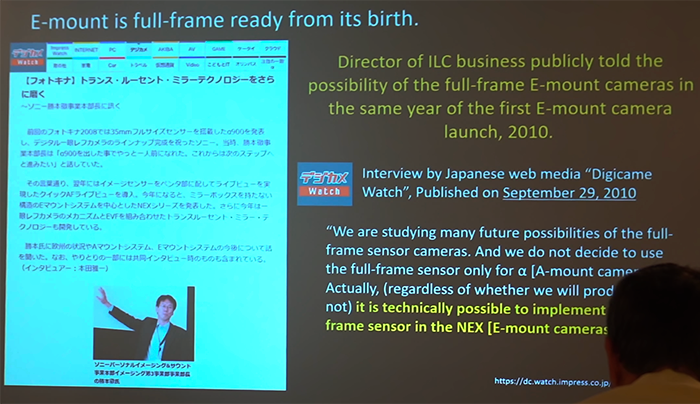 Myth 2 and 3:
E-mount is too small to allow for f/1.0 lenses and it's difficult to design fast lenses for E-mount
Sony also answered to the myth saying E-mount cannot allow for fast lens designs: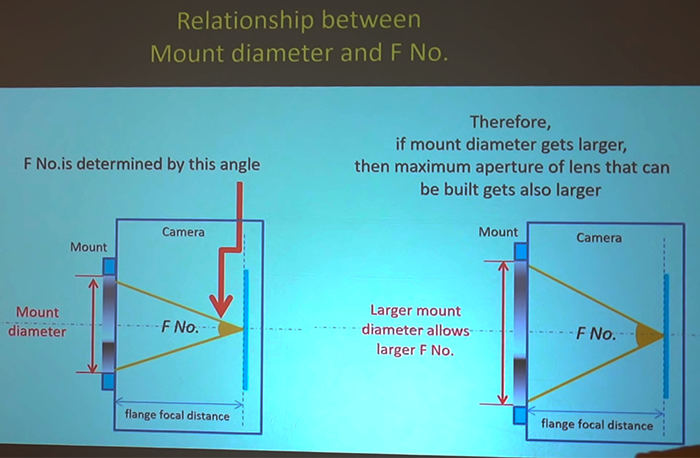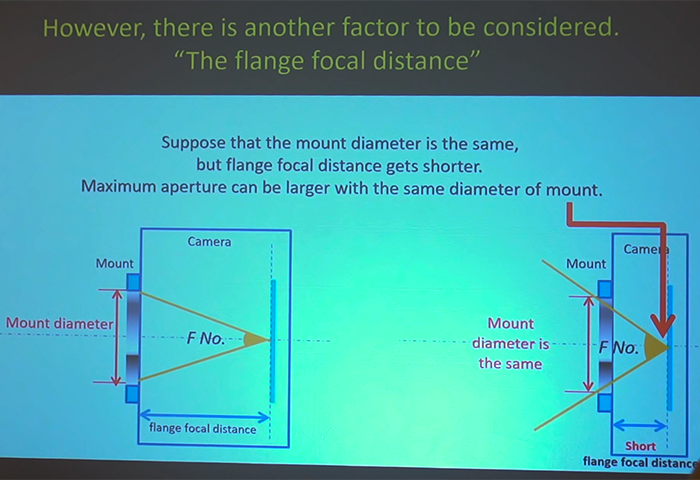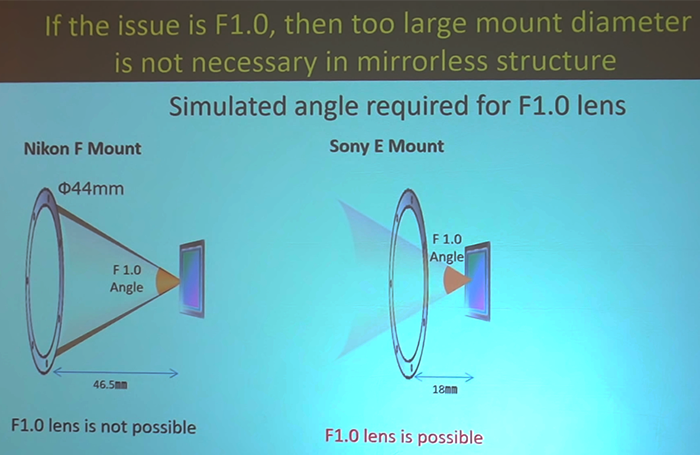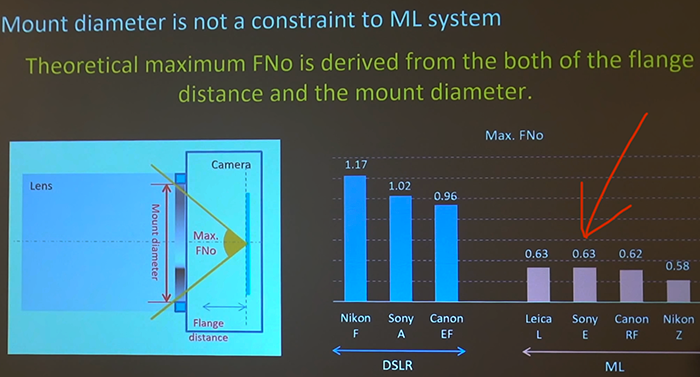 The theoretical fastest lens Sony can make is f/0,63 which is on par with the Leica L. Canon RF can do f/0,62 and Nikon can do f/0,58. But keep in mind that we will never reach those numbers  because the lens would be incredibly big, impossible to focus and expensive like a supercar
The Nikon 58mm f/0,95 lens is bulky, expensive (rumored to cost $6,000) and does work with manual focus only: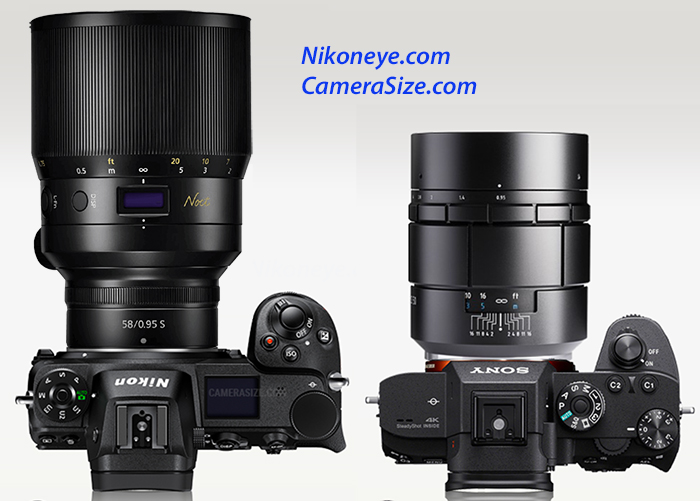 Nikon management creates all that fuzz back when they announced the Nikon Z with that huge mount. Truth is many Sony lenses are rated as being the best on the market. And the Nikon Z lenses we have seen so far are certainly good but not living up the "marketing-hype" and certainly are not better than what Sony has to offer.