Sony working on a rotating semitransparent mirror (for SLT).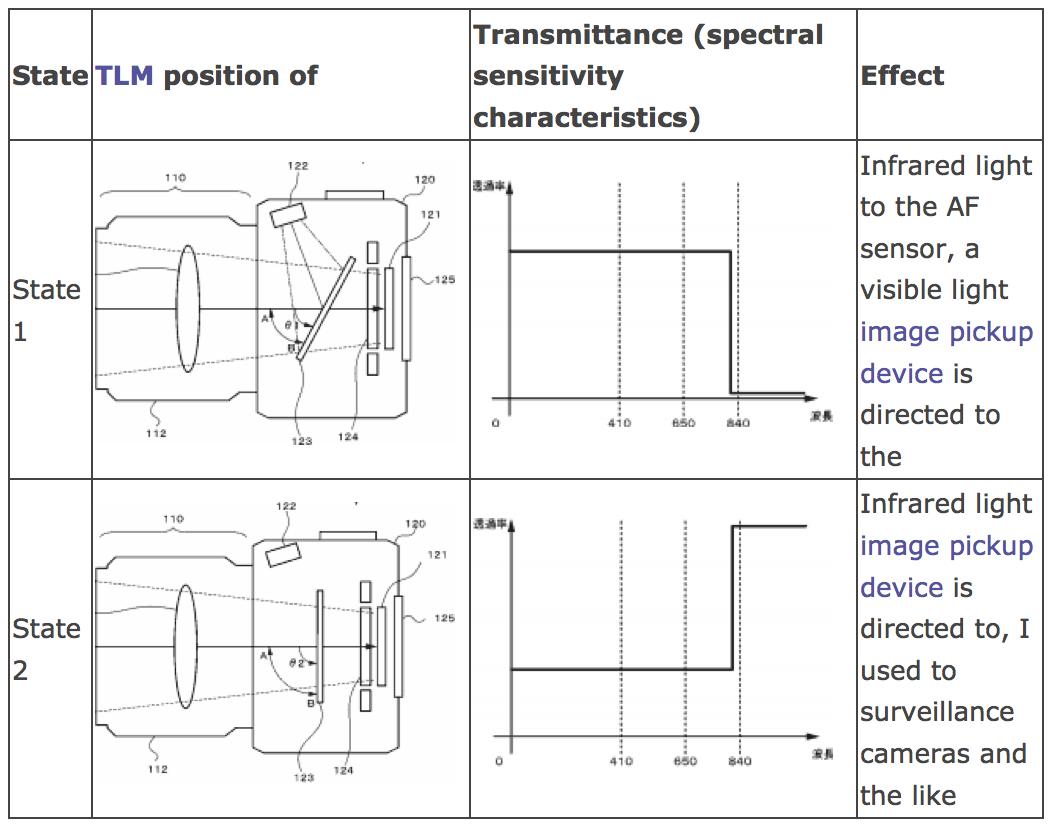 The Sony patent (google translated)
–
Egami (google translation here) found a new Sony patent describing a rotating semi transparent mirror tech. The reason why the mirror should rotate is because by changing the angle you will also change the kind of light that will hit the sensor. For example you can opt to transmit or not to transmit infrared light. Not only that it seems also capable to influence the RGB color separation. Really don't know if this will ever make it into a real production camera or just lay on the desk of the Sony engineers for the years to come…
That said, what do you think of the patent?