Soon to be announced: Laowa STF 105mm f/2 (T/3.2) !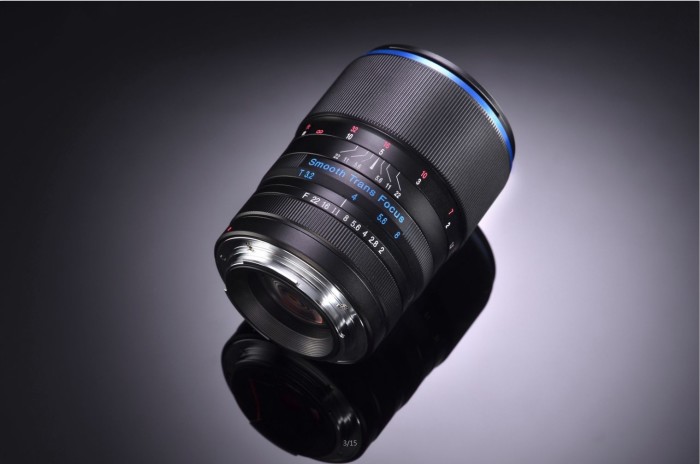 SAR reader Mistral75 (Thanks!) spotted the details of the new Laowa STF(!) 105mm f/2.0 (T/3.2) lens:
After the [shoplink 43950 ebay]Laowa 60mm f/2.8 Macro 2:1 (here on eBay)[/shoplink] and the [shoplink 43951 ebay]Laowa 15mm f/4 Shift Macro 1:1 lenses (here on eBay)[/shoplink], the Chinese company Anhui Changgeng Optical Technology Company Limited, better known as Venus Optics (see http://www.venuslens.net/about), will announce shortly a new 24×36 lens: the Laowa STF 105mm f/2 (T/3.2).
It is a portrait lens with an apodization filter that gives a more progressive and velvety bokeh than an ordinary lens (STF stands for Smooth Trans Focus). This is the same principle as for the [shoplink 43952 ebay]Minolta AF / Sony 135mm f/2.8 [T/4.5] STF[/shoplink] and close to that of the Fujinon XF 56mm f/1.2 R APD.
Click on images to enlarge:
The Laowa has the advantage over the Sony of being one EV brighter. Hereafter its main features:
– 11 elements, including the apodization filter, 1 element made of glass with high refractive index and 3 elements made of low dispersion glass, in 8 groups
– Manual focus (the apodization filter is hostile for phase-detection autofocus)
– Minimum focusing distance: 90cm
– Maximum magnification: 0.16x
– Filter diameter: 67mm
– Dimensions: 76 mm (maximum diameter) x 98.8 mm (length) (depending on lens mount)
– Weight: 746 g (depending on lens mount)
– Available mounts: Canon EF, Nikon F, Pentax K, Sony A and Sony E
– Available in black and silver
– Launch date: January 18, 2016
– Price in China: the equivalent of €500-550 (probably more in Western countries)
Image samples:
You can find more details and many pictures taken with the lens on two threads from the Chinese forum Xitek:
http://forum.xitek.com/thread-1533456-1-1-1.html
http://forum.xitek.com/thread-1444928-1-1-1.html
In addition to the pictures in the threads referenced above, sample images are available for download from:
– https://yunpan.cn/OcuWqL82CSKLPX password: 9351. 9 pictures taken with a Canon EOS 5D Mark III (full-resolution jpeg files)
– https://yunpan.cn/OcuWqBwTM7s9Bw password: CFAE. 1 picture taken with a Nikon D800 (full-resolution jpeg file) and 9 Canon RAW files (CR2)
You will also find a number of images (pictures of the lens, optical formula, MTF curves and a dozen of sample images as full-resolution jpeg files) in the dedicated Flickr album I have set up: https://flic.kr/s/aHsksPyYgn.
Kind regards
Mistral75