Source was right: Europen Sony Online store closed (SR4) A6xxx replaces both NEX-7 and A6000.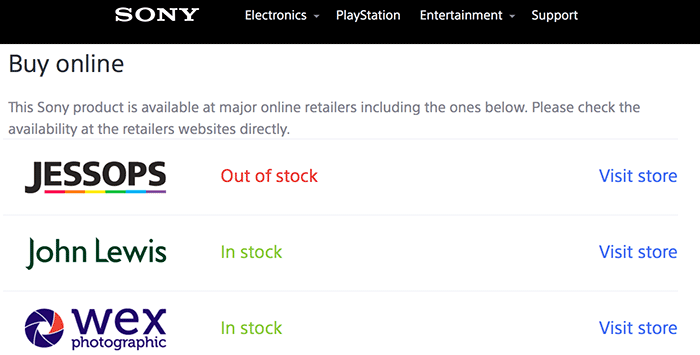 Two days ago a trusted source said the European Sony Online stores would close at midnight. And indeed all stores have been removed! Just check Sony DE, UK, FR, IT, ES, NL, BE, CH, AT, SE, FI, NO, PT.
So now that the trusted source was completely right on that rumor I will also share what he wrote about the A6xxx back in late August:
There is still probably the NEX7 replacement to come in the next month although I heard it will be also the A6000 replacement.

and in a second mail he added:

As far as I know it is due to be announced in September but you know how things change around here!
So, this should hopefully be the right info and finally the real release. That A6xxx rumor hunted us all year! The camera was first due in April-May and that was even confimed by the official Sony leaked roadmap (Wikileaks scandal). It than got delayed because of sever overheating issues and after that managment has decided to focus on the A7rII and A7sII release first.