(SR1) Impossible(?) rumors roundup: A7sIII, A6700 and new lenses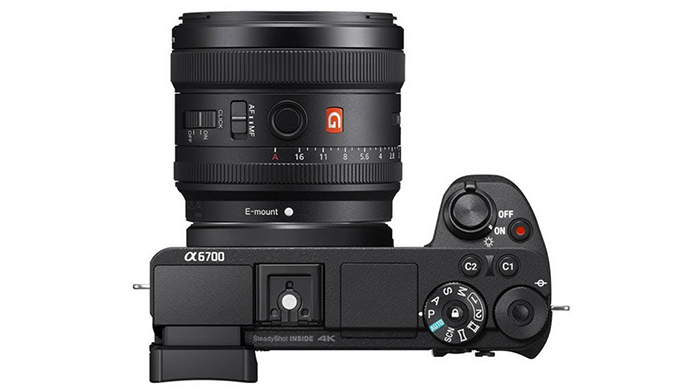 A6700 rendering from Narek Avetisyan.
This is a new roundup of nearly impossible rumors I received from unknown (and therefore unreliable) sources.
Source 1:
*there wont be any a5000 series camera anymore, the line was axed long time ago
*in aps-c world, sony thought ibis was the future, but the price skyrocket so they are considering release a version without ibis to try to get that a6000 sales numbers again, but the a6000 design its over
*the new high (above 6500) and if ever the low model, will get a new body with z battery, touchscreen, better grip and dials, more in line with new a7 bodies (say goodbye to pocket zoom, the new model will ship with 18-135, sony overpriced this lense to public, so when people look bundle it to a body they can think are getting an awsome deal, just like old a77 days)
*the a5, and i think sony its going that route, a mid range fe body, not weather sealing, smaller evf, just enough specs (like almost nothing revolutionary, old tech) the killer feature if u can call it, its the low price, aiming to be the a6000 of the fe, the one that will sell like hot cakes
*theres some a7siii prototypes, some with old sensor, one with new sensor that will had obiusly better iso, but the best thing is the global shutter along 4k120fps, new codec and only xqd card
*new info about apps/software/api
*long telephoto zoom before year end
Source 2 (rumor sent to me before NABshow):
The a7s3 will not be making its appearance at NAB. It will also not have 10 bit recording. I am also getting whispers that there will be an entirely "kind" of sensor in this camera. RGBW or organic sensor tech (not the global shutter version they just announced) is my best guess.

Most likely specs based on my conversations with my sources:

12-16mp new sensor
third generation internal processing
very high ISO (over 2 million)
fast continuous shooting
PDAF
4k 60p
1080p 120p full sensor read out
better IBIS
Source 3:
A6800 aps c camera will be announced after the rx100 mark 6.
Source 4:
16-50 f2.8 lens will be released with the new Sony APS-C flagship camera by the end of the year.
---
Notes on those kind of (im-)possible rumors:
Fake rumors sent by so claimed sources that are known to create fake rumors are NOT included. What you see here are messages I got from unknown sources where I have no track of any "rumor history"
It's by readers request that I create this sum up of low ranked rumors. But please remind all that these are not rumors from trusted sources and don't count me accountable on those kind of very low ranked rumors :)
The last year a couple of those "impossible" rumors were right (RX1rII and A6300 specs). So miracles sometimes can happen :)