(SR2) A7000 to be announced at CES in early January. Has 256 phase detect and 125 contrast detect points?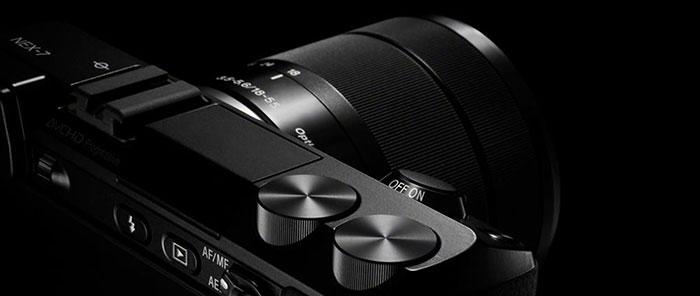 [/shoplink]
Another anonymous source claims to know more about the A7000. As usual as long as this doesn't come from trusted sources I would keep that kind of info with a grain of salt. Nevertheless it happened in the past that such kind of anonymous rumors were correct. And I am 100% sure there is a VERY BIG Sony announcement in January. So let's hear what the source claims to know:
"I have a somewhat details about the a7000 coming at CES.
256 phase detect and 125 contrast detect points
Next 6 viewfinder
Tri Nav
Sensor will be engineered for high sensitivity
Touch screen
Zeiss lens 16-70 which you already know is weathersealed, but it will be 20% shorter, and sport a wider body.  Best in class sharpness and micro contrast.
Camera body will be $699 USD, Zeiss lens to retail for $1199"
The other specs I got before also said the A7000 has full tethering capability, records 4K and has a 1/8000 shutter. If true (big "IF") I would surprised to hear that Sony uses the NEX-6 and not the A6000 or another new viewfinder. Also the price would be terrific. Only $50 more expensive than the current A6000 price! It would certainly sell like hotcakes with that price!
Message to the A7000 anonymous sources: Thanks for sharing the info but keep in mind I can only mark your rumor with low SR2-SR3 ranking until it's not confirmed by trusted sources. It also would be helpful if you would use some kind of nickname so that I can rank your credibility in future. If your rumors turn out to be true I can rank them higher nest time :)
———
Message to sources: You can send me more info anonymously by using the contact form you see on the very right of your browser. You can also contact me directly at sonyalpharumors@gmail.com.
For readers: Subscribe the RSS feed (Click here) and Twitter (Click here) stream and the Facebook fan page (Click here) in order to not miss any news!
——–
Reminder (SR = Sonyrumor):
SR1=probably fake rumor
SR2=rumor from unknown sources
SR3=50% chance it is correct
SR4=rumor from known sources
SR5=almost certainly correct!