(SR3) Sony mirrorless APS-C camera!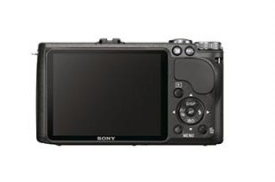 I just received this:
"Hi, I know from a good source that Sony already has a pocket-interchange camera. This camera is in the field, some user are testing it now. This is a DSC-Cyber shot APS-C sensor camera with just 3 interchange prime lenses (G lens) 16mm, 35mm and 60mm. -No EVF on camera (I don´t know if optional) -LCD 3″ 921.000 dots -APS-C CMOS 14MPx -Alpha-Minolta hot shoe -IS on camera -flash on camera -contrast af It will be announce in PMA10."
And photorumors already has an image from the camera!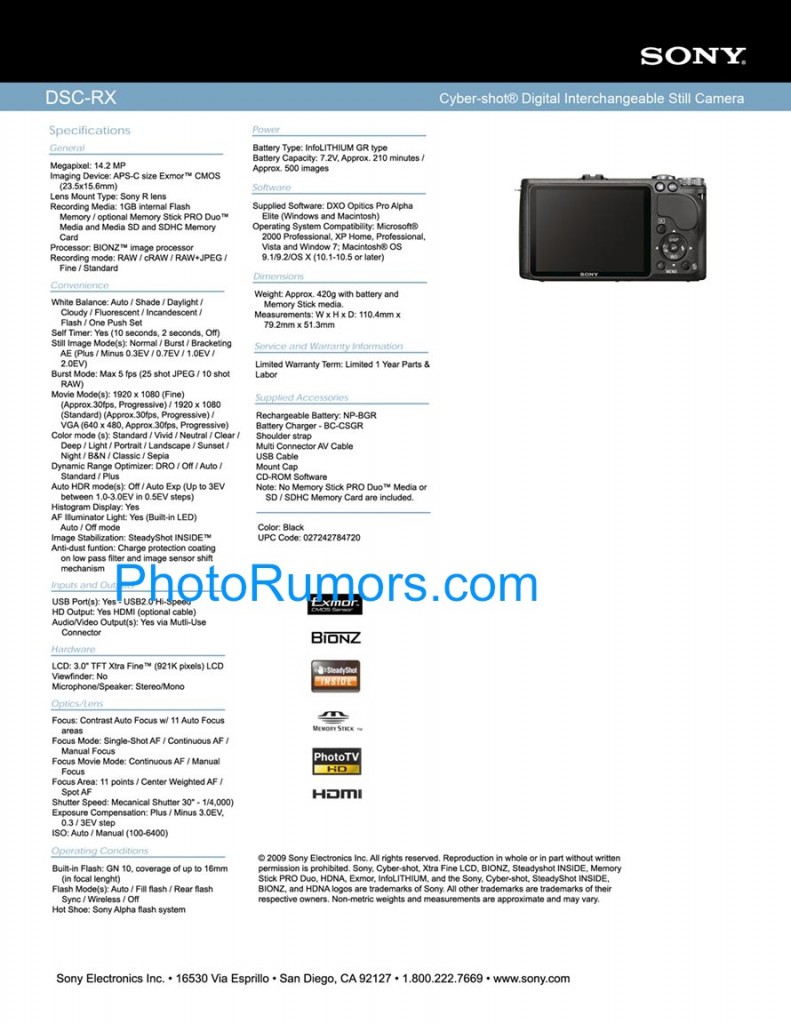 click on picture to enlarge!