(SR4) A77II comes with new 24 megapixel sensor!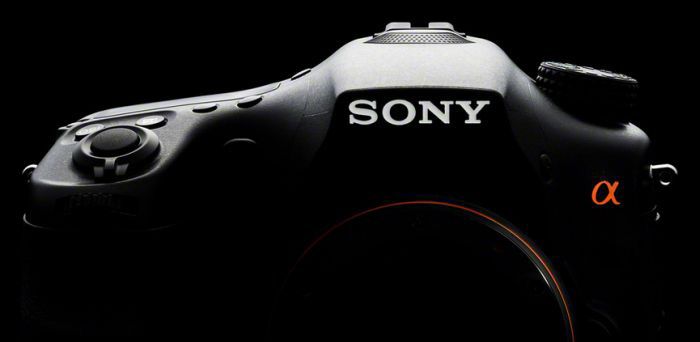 Image on top shows the silhoutte of the current Sony A77.
Well, let's start with some serious rumor about the next Sony announcement! Multiple sources confirmed an announcement is scheduled for very early May. We are still not how many products Sony will announce. For sure there will be a new A77II A-mount camera. But I still hope there will be some major surprises too (FE lenses, RX cameras and so on…).
A77II:
14 months after the A58 announcement we will finally get a new A-mount camera! We already know the name of the A77 successor is "A77II". And now one of our trusted sources said he "heard" the A77II will use a new 24 Megapixel sensor. The source didn't confirm yet if it's the same 24 MP sensor with the super fast Hybrid AF used by the newly announced A6000 sensor. The source also said the camera has NFC and WiFi and while he didn't share any AF specs he said it should be extremely fast.
As usual I ask for help from sources to gather more info about the next Sony announcement. You can contact me anonymously by using the contact form you see on the very top-right of your browser. You can also contact me directly at sonyalpharumors@gmail.com.
Thank You all for the help!
———
For readers: Subscribe the RSS feed (Click here) and Twitter (Click here) stream and the Facebook fan page (Click here) in order to not miss any news!
——–
Reminder (SR = Sonyrumor):
SR1=probably fake rumor
SR2=rumor from unknown sources
SR3=50% chance it is correct
SR4=rumor from known sources
SR5=almost certainly correct!