(SR4) Detailed spec sheet of the new Sony APCS (active pixel color sampling) sensor!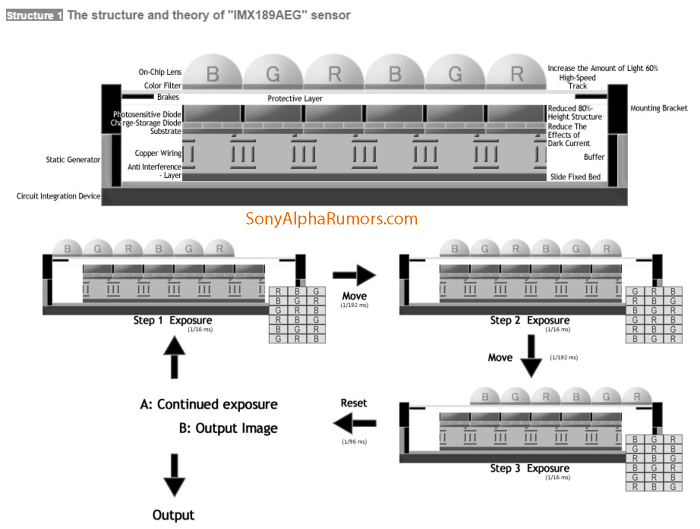 It's Saturday and I actually had the plan to go out with my family. But an anonymous source just sent me those images (via Cnbeta.com) I have to post straight away :) Tech freaks will be happy to see the details of the world first Sony APCS (active pixel color sampling) sensor! The full document can be download here. Be kind note :) If that news is helpful for you link back to SAR when reposting, retweet it and like it on facebook. Thanks!
Like I told you a couple of days ago this is a 1.5inch sensor likely to be introduced in early 2015 in some video cam. The Sony sensor has the world first sensor capable of capturing the full color spectrum info in one single pixel. Sigmas Foveon sensor used on DP cameras uses three layered RGB pixel ordered vertically but the new Sony sensor has just one single layer. The sensor is also capable of Global Shutter and 2K recording at crazy 16,000 frames per second.
Today I got those detailed graphs showing how the sensor works. "Structure 1" shows how there is a color filter on top of the sensor that moves horizontally. There are three different exposures for each color (Red-Green-Blue). It's basically a "color HDR" picture instead of a "dynamic range HDR" picture :)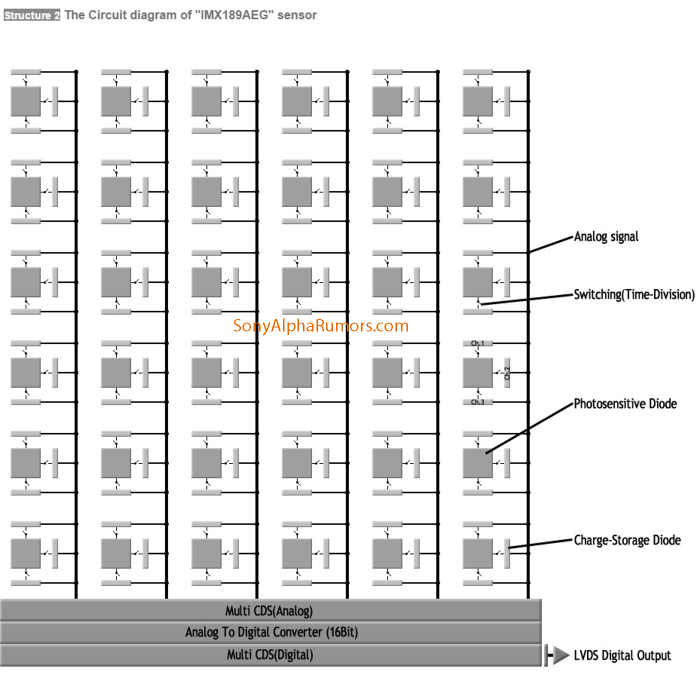 The sensor has a native ISO of 5120 and an impressive dynamic range of 127,69DB at that setting.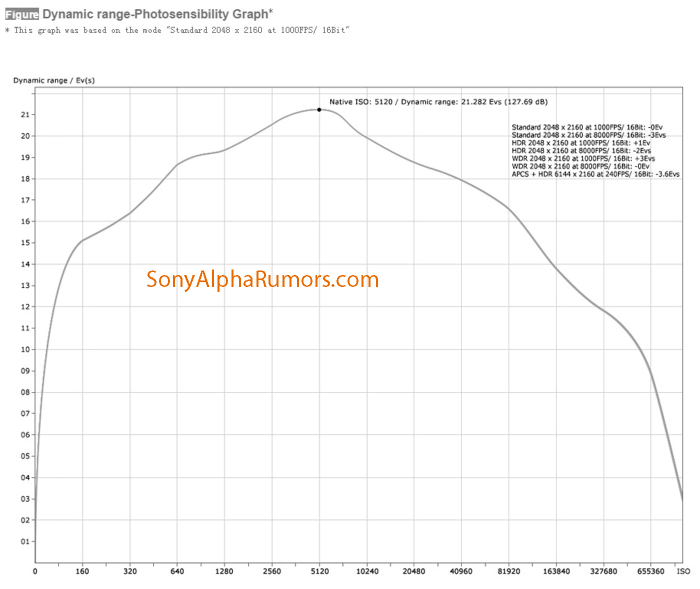 On paper that's a hell of a sensor! Having the full color info in one a single pixel allows to have larger pixel compared to modern RGB Bayer sensors (which means less noise or higher resolution possible at same noise level). It also doesn't need an Anti Aliasing filter anymore (increases per pixel sharpness and gets rid of moirè issues). Global Shutter is also an amazing feature (faster frames per second, no more jello effects). The only question is how this triple exposure time will work on moving subjects and long exposure shots. But I guess Sony knows well how to overcome this. Now I am curious to read the comments of SAR experts on this! Comment here or on our new SonyAlphaForum!
It's likely that future Alpha Camera will use that kind of sensor too! Stay tuned on SonyAlphaRumors because there is really an amazing amount of rumors to come!
To not miss any of the (I promise you) damn exciting rumors follow SAR here:
RSS feed: https://www.sonyalpharumors.com/feed/
Facebook: https://www.facebook.com/sonyalpharumors
Twitter: https://twitter.com/SonyAlphaRumors
GooglePlus: https://plus.google.com/104216500156717934391/posts
And if you have some "rumor" to share just send me an anonymous messages here:
[contact-form-7 404 "Not Found"]
Reminder (SR = Sonyrumor):
SR1=probably fake rumor
SR2=rumor from unknown sources
SR3=50% chance it is correct
SR4=rumor from known sources
SR5=almost certainly correct!
Hot: The full Black Friday deals can be seen on at that Amazon US page (Click here to see the long list).