(SR4) First possible Sony E-mount camcorder specs. And Sony will shock everybody soon with their new creation.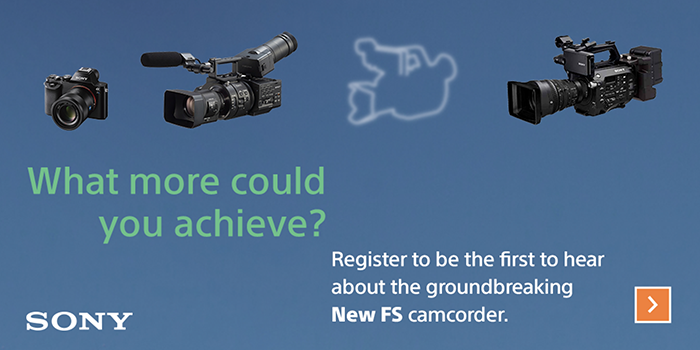 I just got info about the new E-mount camcorder form a source (Thanks a lot!). He said:
New Sony F cam Friday is S35, not FF. 4K internally, but 8 bit XAVC-L (note the L) 100 Mbit max. No HFR as far as I can tell, 30fps max in 4K. Looks like a baby FS7. Price will be between old FS700 and current FS7, likely $5,000-6,500 USD. Differentiation on FS7 is much better CODEC, higher frame rates (incl 60p 4K), option for RAW and ProRes, bigger build.
A second highly trusted source sent me this:
Sony will shock everybody soon with their new creation.
Don't know if he refers to the one camcorder I shared the specs about or about a second product (FF camcorder, A7sII or whatever).
The camcorder will be announced on September 11 at 9am CET (Berlin time). You can follow the event live on the following Sony Uk page. I will also embed the live streaming on SAR.

To not miss any rumor quickly subscribe our social network:
RSS feed: https://www.sonyalpharumors.com/feed/
Facebook: https://www.facebook.com/sonyalpharumors
Twitter: https://twitter.com/SonyAlphaRumors
GooglePlus: https://plus.google.com/104216500156717934391/posts
If you have some "rumor" to share just send me an anonymous messages here:
at sonyalpharumors@gmail.com or use the contact form you see on the right top of this site.
Reminder (SR = Sonyrumor):
SR1=probably fake rumor
SR2=rumor from unknown sources
SR3=50% chance it is correct
SR4=rumor from known sources
SR5=almost certainly correct!