(SR4) NEX-5R and NEX-6 are not based on Android….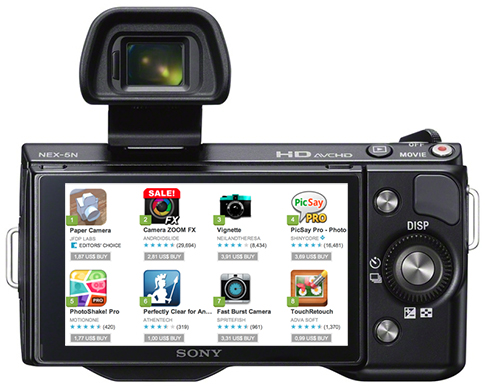 A fake illustration of an application oriented NEX camera (Source: Tinhte)
Got another small info from one trusted source. As you know the NEX-5R and NEX-6 will have integrated WiFi and Application support. Some of you asked me if the operation system is based on Android. I now have been told it is not so. I can't wait to see how this will work for real. As you know there may be a NEX related announcement on August 28th.
Two are the main innovation son the NEX camera, the APP support and the Phase detection AF pixels on the sensor. And three new lenses are coming soon too (11-18mm f/4.0 zoom (not a pancake!), 16-50mm f/3.5-5.6 pancake and 35mm f/1.8 prime lens)