(SR5) Sony 16-50mm has OSS, Power zoom and is just a tiny bit thicker than the 16mm pancake!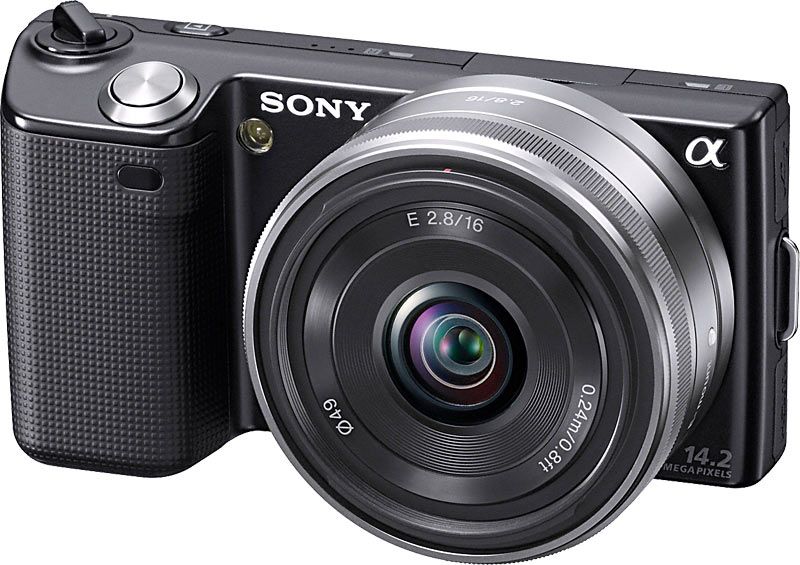 [/shoplink] The image on top shows you the currently only Sony pancake lens of the NEX line, the [shoplink 2998 ebay]16mm f/2.8 lens[/shoplink]. And if you are curious to know how big the upcoming new 16-50mm f/3.5-5.6 lens is than good news…I have been told that it is "just a tiny bit thicker" than the prime pancake! It has the size of the currently only pancake zoom for mirrorless system on market, the
Panasonic 14-42mm X
. And like the Panasonic lens also the Sony 16-50mm will feature powerzoom and Image stabilization (OSS).
Reminder: The first powerzoom is the third version of the 18-200mm lens which has been announced along the NEX-EA50 (here on BH).