(SR4) Sony FF with 36 Megapixel sensor coming early 2012 (Nikon D800 with same sensor).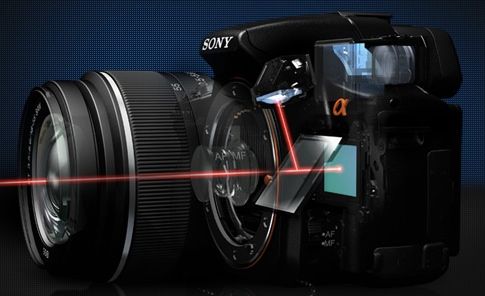 Finally we can start to talk about "serious" full-frame rumors coming from trusted sources. First, our Japanese friend and administrator of DigitalCameraInfo (Click here) got an interesting info about the upcoming Nikon D800. The rumor confirms what we told you back in June: Sony developed a new 36 Megapixel sensor that is going to be used inside the next Nikon FF camera (Click here to read the original article).
And now the good news: I have been told by our sources that Sony will first share the sensor to Nikon and than use it on their own FF camera which will be announced early 2012! The exact release date has not been chosen yet but I have been told there are is a huge pressure to release it as soon as possible. Compared to the Nikon D800 the Sony (A99?) will have slightly different specs and a lower(!) price. The Nikon D800 can take 4 frames per second, records 1920 × 1080/30p and cost 300.000 Yen (3.000 Euro, or $4000). The major difference is that Nikon has an optical viewfinder while the Sony has SLT technology. Meanwhile the [shoplink 3028]Sony A900[/shoplink] has been discontinued and you will see some nice rebates soon. I will keep you updated with specs and news I am getting form my sources. It's really an exciting time ;)
One more thing: New lenses will be released along the new Full Frame camera!
Reminder (SR = Sonyrumor):
SR1=probably fake rumor
SR2=rumor from unknown sources
SR3=50% chance it is correct
SR4=rumor from known sources
SR5=almost certainly correct!