(SR5) First image of the Tokina "FIRIN" 20mm f/2.0 manual focusing FE lens!!!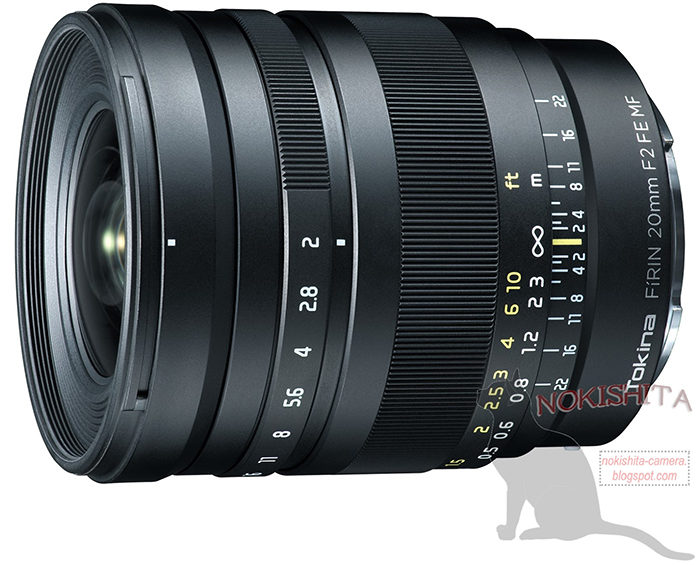 Big surprise folks! This is the first image of the Tokina "FIRIN" 20mm f/2.0 manual focusing Full Frame E-mount lens. It will be announced right before the Photokina start. This is the first Tokina FE lens. The name "Firin" is quite strange but as long as the lens is good I don't care :)
There is yet no info about the optical design and pricing. But seeing that this lens is that big I bet the performance is big too. After all Tokina made an impressive and high quality Tokina AT-X 14-20mm f/2 PRO DX zoom (Click here). So we can surely expect a high optical quality on this one too!
With the new entry of Rokinon AF lenses and the Tokina manual lenses the FF E-mount lens system you no longer have to sell your kidney to get some FE glass :)
–
via Nokishita
–
Stay tuned on SAR and subscribe the newsletter to get info when it matters:
[wysija_form id="1″]
To not miss any rumor quickly subscribe our social network:
RSS feed: https://www.sonyalpharumors.com/feed/
Facebook: https://www.facebook.com/sonyalpharumors
Twitter: https://twitter.com/SonyAlphaRumors
If you have some "rumor" to share just send me an anonymous messages here:
at sonyalpharumors@gmail.com or use the contact form you see on the right top of this site.
Reminder (SR = Sonyrumor):
SR1=probably fake rumor
SR2=rumor from unknown sources
SR3=50% chance it is correct
SR4=rumor from known sources
SR5=almost certainly correct!