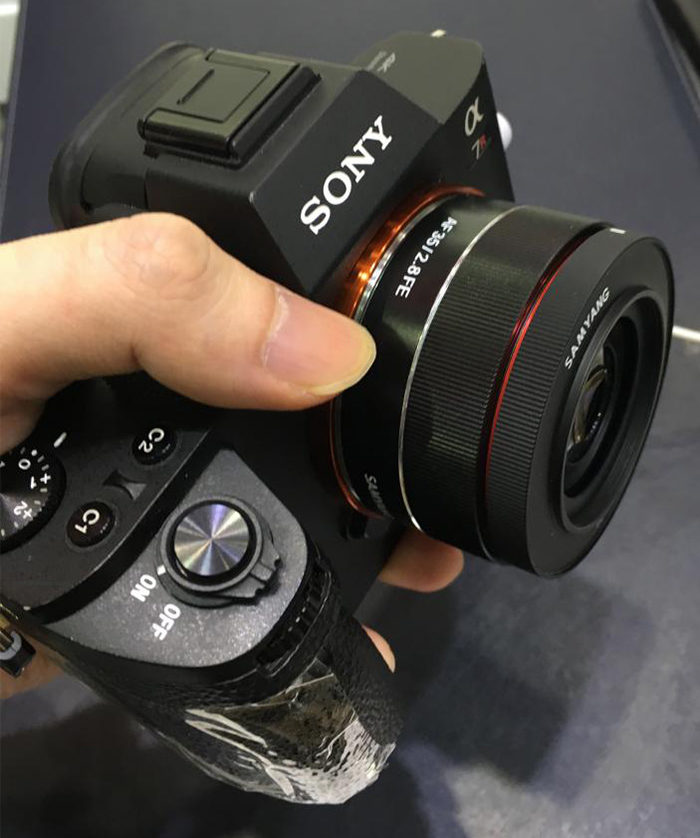 Back in April Samyang did display that new 35mm f/2.8 autofocus FE lens at the Korean Photography Expo. It has the same specs and similar size of the Zeiss 35mm f/2.8 FE lens. But it will be cheaper (no exact info yet). The autofocus performance is said to be similar to the Samyang 50mm FE.
Well a trusted source told us the lens will be announced within 2-3 weeks!
Still I wonder why Samyang did choose to make that lens. Would have loved to get something "new". Maybe a 24mm or 28mm pancake?