(SR5) Sony China teases a new "compact camera" launch!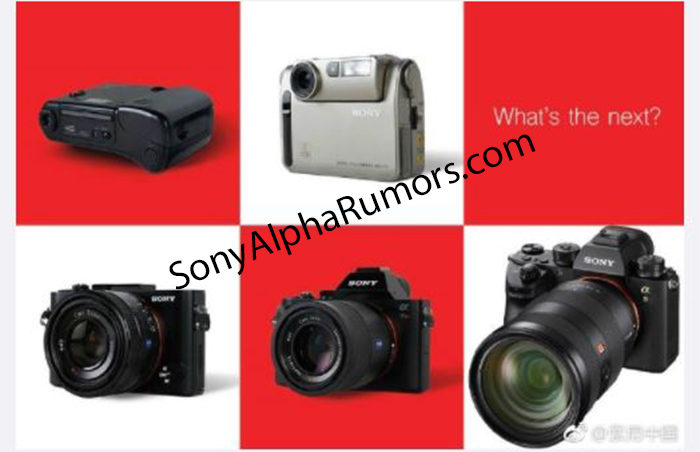 It ain't over folks! There is one more Sony announcement which is going to happen this or the next week already! Sony China posted that teaser that clearly hints towards a new compact camera (Maybe RX model). In case you don't remember what the first two cameras on the picture are…well this is the "[shoplink 59374 ebay]Sony DSC-F1[/shoplink]" camera. What was special on that camera is that the lens and flash could be rotated 180° for greater flexibility in shooting from many angles. This is the youtube video showing it:
We don't have specs yet but based on the teaser we can assume:
This might be an entirely new RX model and not a successor of an existing camera (no RX1 or as it seems not RX10 and RX100 neither).
This might be a new High End compact camera (High End Selfie RX camera?)
But I really can't figure out the full meaning of that teaser. You got an idea?
–
To not miss any rumor quickly subscribe our social network:
RSS feed: https://www.sonyalpharumors.com/feed/
Facebook: https://www.facebook.com/sonyalpharumors
Twitter: https://twitter.com/SonyAlphaRumors
If you have some "rumor" to share just send me an anonymous messages here:
at sonyalpharumors@gmail.com or use the contact form you see on the right top of this site.
Reminder (SR = Sonyrumor):
SR1=probably fake rumor
SR2=rumor from unknown sources
SR3=50% chance it is correct
SR4=rumor from known sources
SR5=almost certainly correct!