Still a mess on Sony US website: A6000 removed, most A7r orders canceled.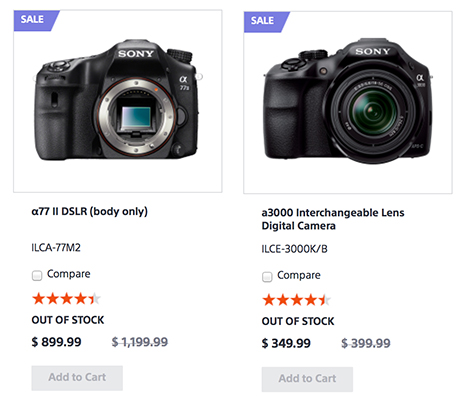 Sony Store US (Click here) is still a full mess: The A6000 and the A7r disappeared from the site. The A77II and A3000 listed but with preorder option deactivated. It may be that they are completely redoing the site before the next product announcement in mid June.
And most of the orders you placed to buy the $199 A7r got canceled. One of our readers just got this from Sony:
Dear Mxxxx,
We have canceled your order/item(s) due to item unavailability.
On occasion, popular items sell out before we can fulfill all orders. We're very sorry for the inconvenience.
But some of the SAR readers were damn lucky and got the A7r for $199. Here is a screenshot from one of our readers: