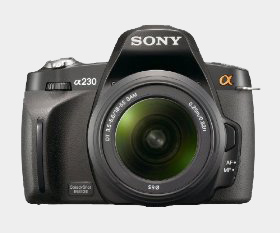 According to the japanese website dc.watch.impress.co.jp Sony will not produce the Sony A230 anymore. The text is in japanese, click here to read the very bad google english translation.
Announced the 18 May 09 the A230 had a relative short life cyclus.
—
Currently the Sony Alpha A230 with 18-55mm Lens sells for $429.00 at amazon.com
.