Tamron announces the SP 15-30mm pricing in Japan. Rokinon 12mm f/2.8 costs 549 Euro.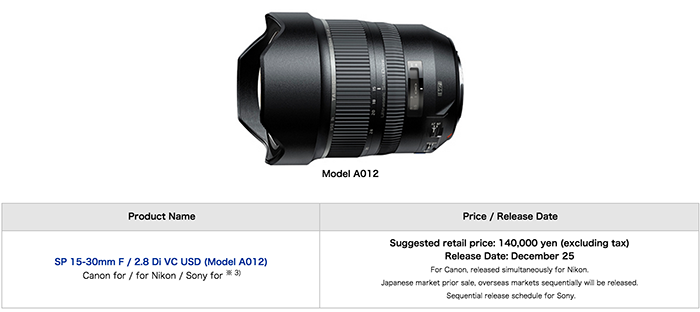 The Canon and Nikon mount version of the Tamron SP 15-30mm f/2.8 lens is 140,000 yen (excluding tax). Release Date: December 25. The A-mount version will be released later (no date defined yet). Source: Tamron Japan.
And the Rokinon/Samyang/Wallimex 12mm f/2.8 lens which comes in A and E-mount will cost 549 and 649 Euro (Cine and non Cine versions). Source: Photoscala.