Tamron: "we'll see more Tamron lenses for Sony mirrorless cameras"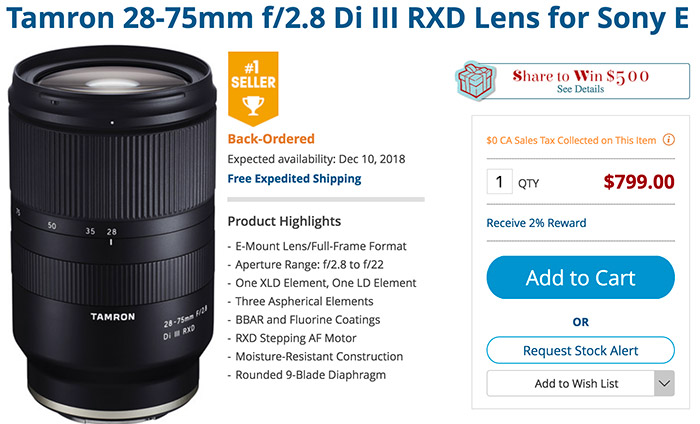 Dpreview interviewed the Tamron manager Stacie Errera. When asked about the 28-75mm FE success she said:
That lens has definitely been very well-accepted by Sony shooters worldwide. Right now we're still in a very heavy demand situation. Supply is catching up, though. I think it's really the first lens that seems to fit the form factor of the camera itself. That balance and that lightweight design without compromising performance, everything about it fits the form factor and goal for what that system is all about. So definitely, with the acceptance of this, we'll see more from Tamron for Sony mirrorless cameras.