The curious comparison: Sony A9 versus the soon to be announced Olympus E-M1X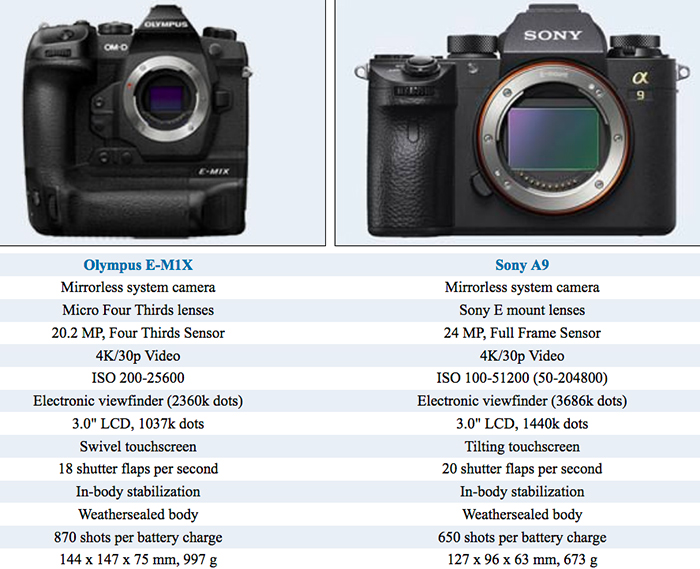 Well we didn't see that one coming: Olympus will seriously attempt to fight in the sports and wildlife market by launching a new $3,000 Micro Four Thirds camera named Olympus E-M1X. Full specs can be read on 43rumors. And today Apotelyt posted this specs ans size comparison:
I am curious to see if a small crop sensor camera can win over some of the sports and wildlife folks. This could be a market a professional A7000 could fit in don't you think?