The endless Sony versus Nikon sensor discussion gets reloaded (via Chipworks)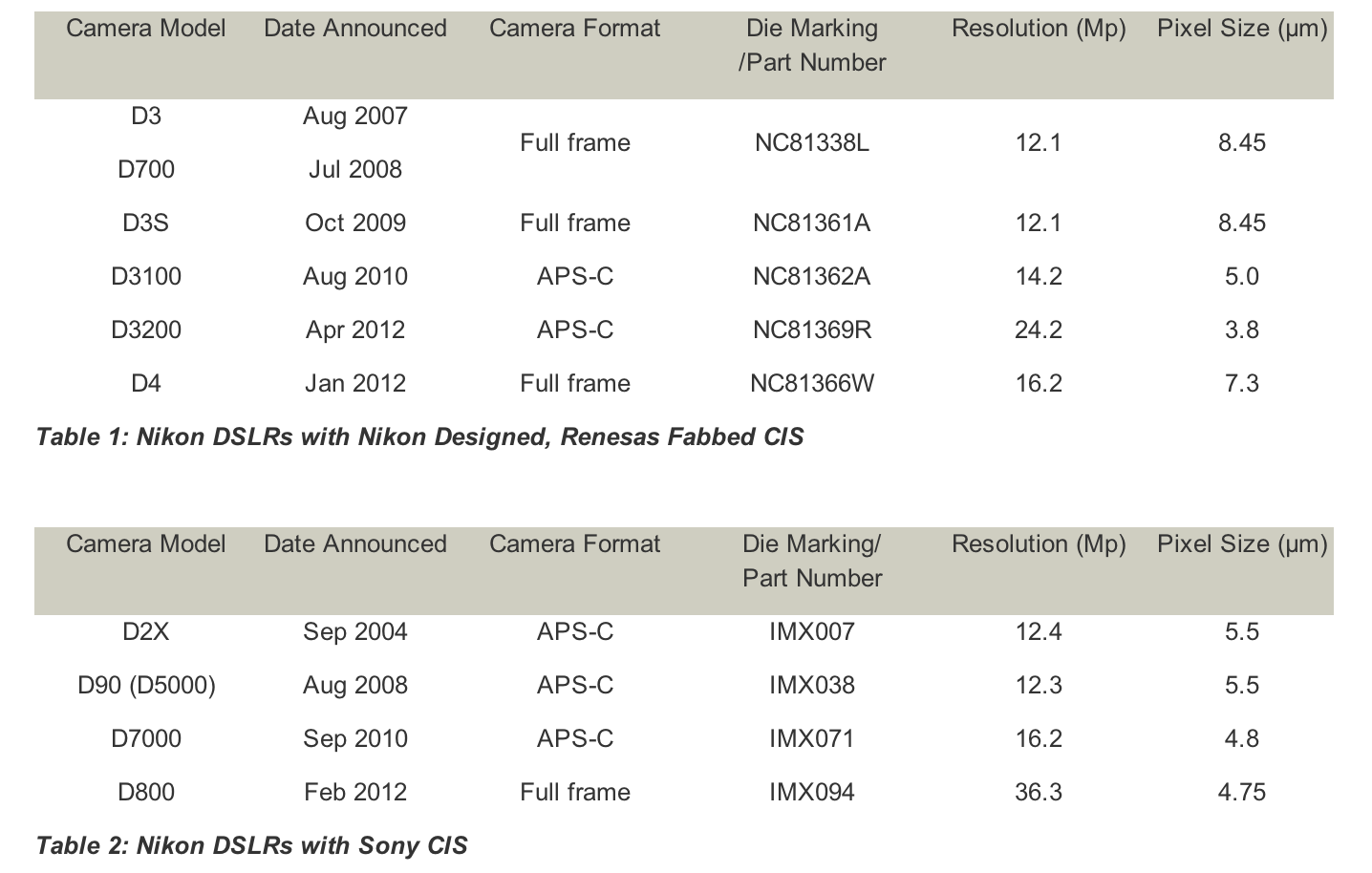 The sensor table from Chipworks.
Chipworks (Click here) published a must read article with the title: "Nikon vs Sony". They analyzed the sensor-relationship between the two camera makers. I hope people will now believe me when I say the Nikon D800 uses a Sony sensor. Of course Nikon may have tweaked the image quality with their Expeed processor and other tech details. But the RAW sensor is from Sony. As I told you before a new Sony FF SLT camera is expected to be launched in 2013. There are two prototypes now. One with 36MP (same D800s ensor) and one with 50+ MP sensor.
More A99 versus Nikon FF comparisons:
A99 versus Nikon D800 on dpreview forum. Another Nikon vs A99 comparison in China (actually very interesting). And Quesabesde updated their Nikon D600 and A99 comparison. The Nikon D600 still is a tiny bit sharper.
As you know the A99 is now shipping and here are some links to check the price and in Stock status:
A99 body Amazon, Adorama, BHphoto, Jessops, Wex UK, Wex Germany, Sonystore DE–UK–FR–IT–ES–NL–SE–FI–CH and more links at Alphacameradeals.
A99 with kit lens links Alphacameradeals.