The new Zenitar 50mm f/0,95 FE lens is available for preorder for 650 Euro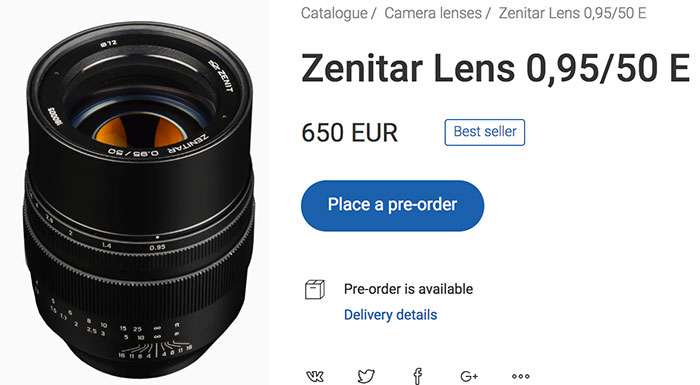 You can now preorder the lens directly at Zenit.photo. Much cheaper than the $10,000 Leica Noctilux and the quality isn't that bad if you check out the image samples popsted on Prophotos.
And Zenit is going to launch a couple of more E-mount lenses in the near future. 20mm f/5.6, 50mm f/1.5 and 35mm f/2.0?