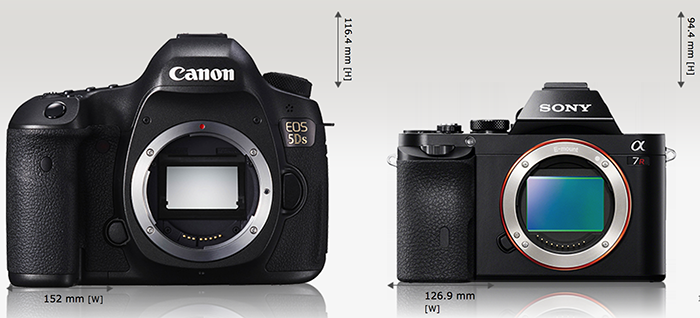 Size comparison by Camerasize.
Today Canon started the preorder action on the Canon 5ds which costs $3699 at BHphoto. We will have to wait a couple of months to see both the Canon 5ds and (a bit later) the "rumored" Sony 50MP cam shipping to customers. But in the meantime let's check out how the Canon 50MP sensor compares to the Sony 36Mp sensor used by the Nikon D810 camera which is the same sensor used by the Sony A7r. Imaging Resource posted the very first comparison of that kind: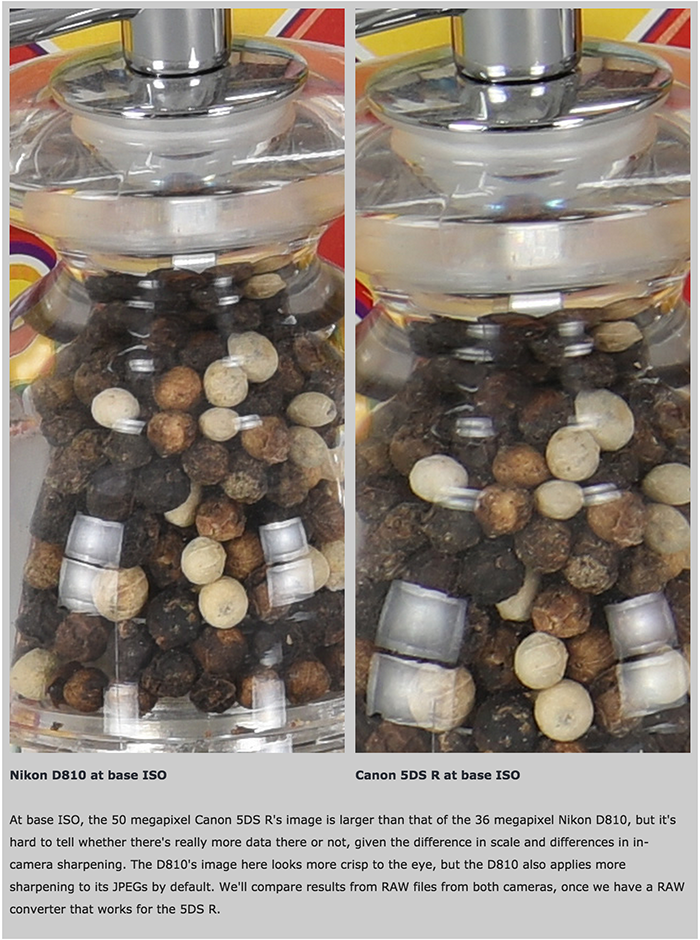 So as expected the jump from 36 to 50MP isn't that big deal.