Today only: $200 off on the Rokinon 35mm t/1.5 FE lens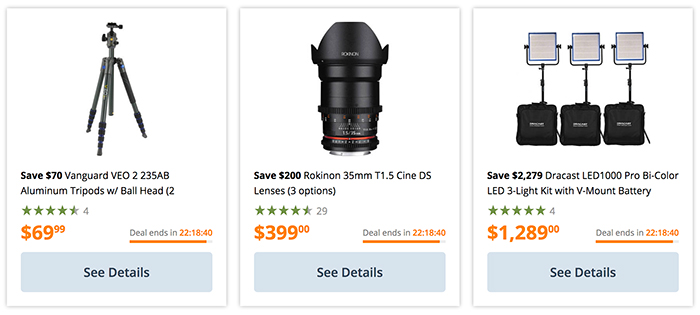 Today only you save $200 on the Rokinon 35mm t/1.5 FE Cine lens sold by BHphoto.

Sony US launched new big camera and lens savings (Click here to see the full list at BH). Here are all the camera and lens savings:
Sony savings:
Full list of savings on BHphoto.

There is also a new up to $500 trade in offer at BHphoto, FocusCamera, Buydig. If you use the trade-in option at BUYDIG you get fast processing using our special code:
Option #1:
Click here and fill out the form (For expedited processing enter SRUMORS in the "Promotion ID" field)
Within 1-2 business days, we will provide a minimum and maximum value for the equipment
If you accept our offer, please reply with your approval.
We will then email you a prepaid Fedex shipping label to send your trade in equipment to us
Place your order for your new eligible full frame Sony camera. Once we receive and inspect your trade in, we will refund your purchase in the amount of the appraised trade in value PLUS the Sony bonus amount.
Option #2:
You do not need to wait for an equipment appraisal prior to making a purchase! Simply order the camera/lens/camcorder today, and proceed with the trade in process (steps 1-4 above).
Once your trade in is processed, we will refund your order in the amount of your trade in bonus + appraisal value