Today only! Super European deals on Sony cameras/lenses at Amazon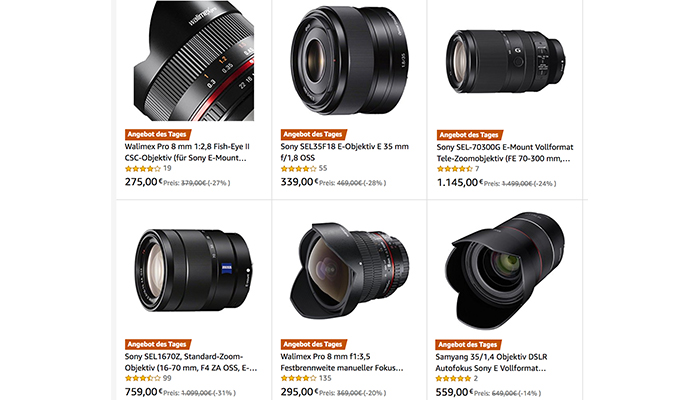 Today European Amazon stores launched many new Sony deals:
Amazon Germany:
– 24 hours savings on 15 lenses
– 31% off on the 16-70mm Zeiss E-mount lens.
– 24% off on the 70-300mm G lens.
– 28% off on the 35mm f/1.8 E-mount lens.
– 14% off on the Samyang 35mm f/1.4 AF FE
– 27% off on the Wallimex 8mm f/2.8 E-mount lens.
– 54% off on the Tamron 24-70mm A-mount lens.
Amazon Spain:
– Zeiss 55mm FE for 688 Euro only.
– Sony A6300 for 674 Euro only.
Amazon UK:
– Sony RX10m3 for £1,059.00.