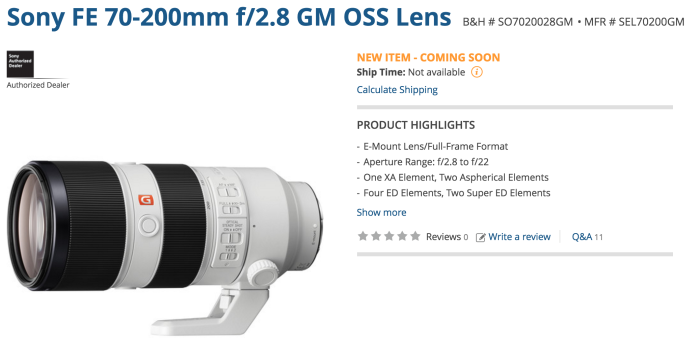 Sony has a big event in London because of the Sony World Press Awards. And Sony invited the press for a product presentation at 10.45 London time. They will display their new FE lenses. And I hope Sony will also finally announce the FE 70-200mm GM lens pricing. The lens is supposed to start shipping in May already.
Let's hope the GM price isn't much higher than the Nikon 70-200mm and Canon 70-200mm competition!
via MirrorlessRumors.