TopazLabs announced the new Sharpen AI plugin with 25% discount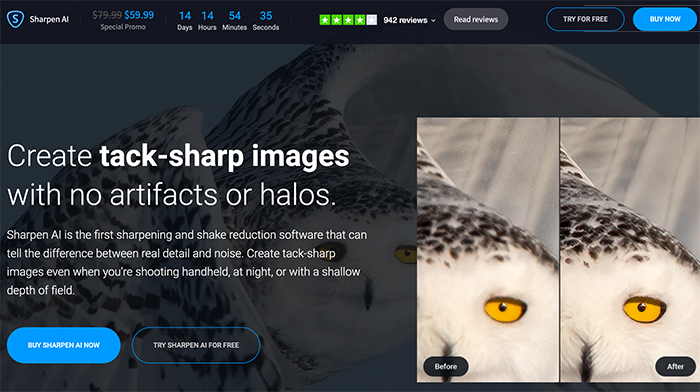 Topaz has just released a major update to their Sharpen AI software. This update will include highly-requested batch processing capabilities. Sharpen AI will also include the ability to selectively apply or remove the sharpening treatment to certain areas in your image.
To promote the latest update, Topaz is launching a special sale. Sharpen AI will be on sale for $59.99 (save 25%) from today until April 3.
On this website you can use their interactive tools to see how the plugin performs. Below there is a video showing the new features: