Update on the Sony 85mm GM noise issue story

Sony GM 85mm f1/4 FE Focus Noise: AF-S, Manual, AF-C not touching button
Owners of the 85mm GM lens reported about a strange autofocus noise issue (Read reports at SonyAlphaForum, Fredmiranda and Dpreview). In at least a few cases this seems to have caused some scratches inside the lens. This is a picture from Enrico Heller: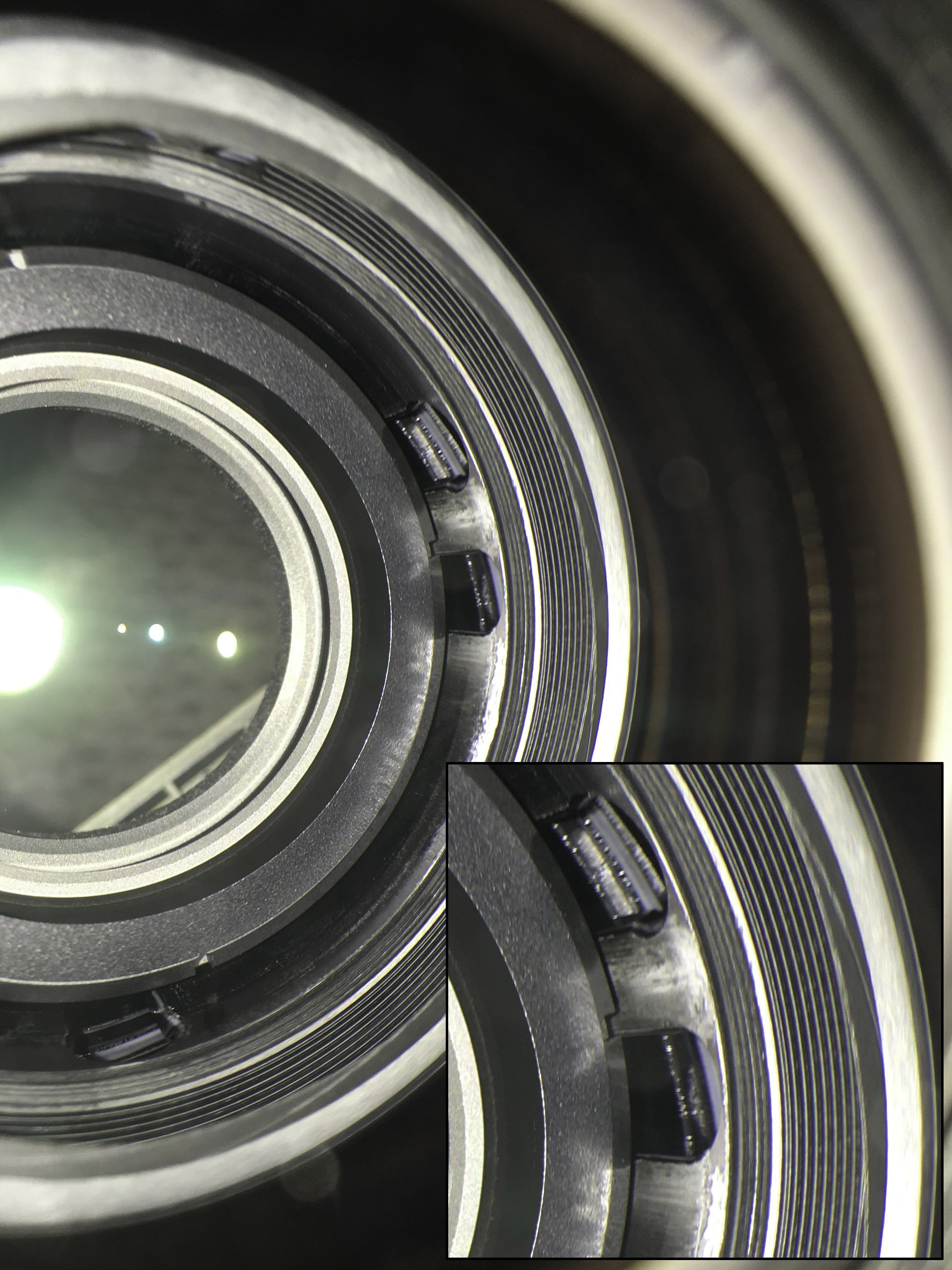 It's always good to get a comparison to get a real feeling of how bad this is. So look at that video from Chris Peterson where he compares the Sony 85mm GM vs Sigma 50mm Art
Roger Cicala posted that useful information at Dpreview:
OK, this is preliminary, but it's what I have at the moment and all I'll have until we can tear one down which won't be until tomorrow probably.

1: All (40) of them make a noise when focusing if you listen. Some are louder than others. I think it's Piezo motor noise but I can see where some people consider that a scraping sound.
2: Most (over half) have some markings in the inner barrel when you retract the focusing element all the way toward the mount. These vary in location around the lens and whether they are full length of the barrel or simply part way. To me it looks like lube, but it could also be scrapings in the plastic (I don't think that inner barrel is metal).
2a: In those where the barrel marks only go part way I listened carefully to focus noise throughout the full range. There was no difference. There was also no difference in noise in lenses with, or without, markings on the inner barrel. So again, I don't think the noise is from scraping, I think it's from the motor. But, hey, I'm wrong sometimes.
3: I have not seen any lube streaks on inner elements, but that's fairly common in many lenses so I suspect reports of those are real.
4: Like every wide aperture 85mm I've ever seen, all of these have some specs of dust inside if you look with a bright enough light. The glass in an 85 wise aperture really magnifies dust. I don't see this as any different than what I see in new Canon, Nikon, or Zeiss lenses. Yes, I'm sure your whatever is dust free — if that's the case I've just got brighter lights than you.
5: Just looking I don't see any dust particles that look like they reflect light like metal shavings would. And again, pending disassembly, the inner barrel doesn't look like metal to me.
6: I did take one, and only one, lens and focused it back and forth 500 times. I didn't note a change in noise. That doesn't mean it might not happen, just didn't happen on the one I did. And no, I've got more to do than another 500 focuses.
Quite a few readers sent back their lens to Sony. But they still did not get any answer from Sony Service (it's normal as they need some time to evaluate this). Note that this happens with the 85mm GM lens only. The 24-70mm GM lens has no issue at all.
GM lens store links:
85mm f/1.4 GM FE at BHphoto, Amazon, Adorama, BestBuy. Amazon Germany. Calumetphoto.de. WexUK. Jessops.
24-70mm f/2.8 GM FE at BHphoto, Amazon, Adorama, BestBuy. Amazon Germany. Calumetphoto.de. WexUK. Jessops.