Watch how the $10,000 Leica Noctilux finally does autofocus(!) on your Sony A7rII.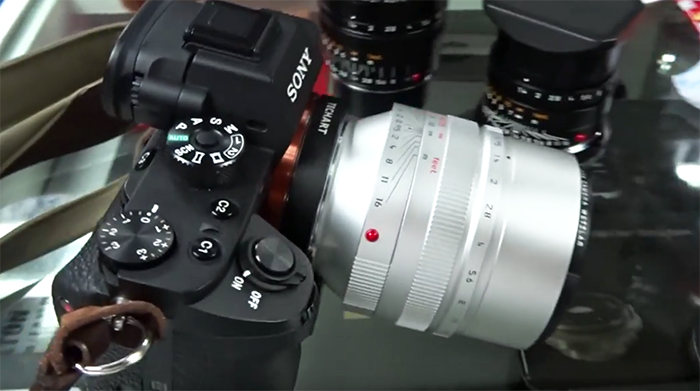 [/shoplink]
The impossible happened and there is a new Techart autofocus adapter for Leica M lenses. We reported about it first here on SAR (read here). Now as a world's first we can show you how you can finally autofocus with the [shoplink 45128 ebay]$10,000 Noctilux 50mm f/0.95 lens[/shoplink]! Her is the lens tested on the Sony A7rII:
A more detailed report can be found at MXcamera and full test at Dcfever.
And here are more new test videos on M-mount lenses:
[shoplink 45139 ebay]Leica leitz elmarit 90mm f/2.8 (lens here on eBay)[/shoplink] on Techart AFM lens adapter (Beta) AF test [shoplink 45101 ebay]Voigtlander VM 21mm f/1.8 (lens here on eBay)[/shoplink] Techart AFM lens AF Speed Test
[shoplink 45102 ebay]Voigtlander VM 28mm f/2 (lens here on eBay)[/shoplink] Techart AFM lens AF Speed Test [shoplink 45103 ebay]Voigtlander VM 35mm f/1.2 (lens here on eBay)[/shoplink] AF speed test with Techart AFM adapter [shoplink 45104 ebay]Voigtlander Nokton 50mm f1.5 (lens here on eBay)[/shoplink] AF speed test with Techart AFM adapter [shoplink 45105 ebay]Minolta Rokkor-M 28mm f/2.8 (lens here on eBay)[/shoplink] on Sony a7II with Techart AFM adapter test [shoplink 45106 ebay]Canon LTM 50mm f/1.4 (lens here on eBay)[/shoplink] on Sony a7II with Techart AFM adapter