Watch the video live stream of the Sony A6400 announcement at 10:00 AM PST

UPDATE: Watch the live stream video on this SAR page (click here). Starts at 10am January 15 San Diego time. Ends at 11am.
Below you can find the hours in other time zones: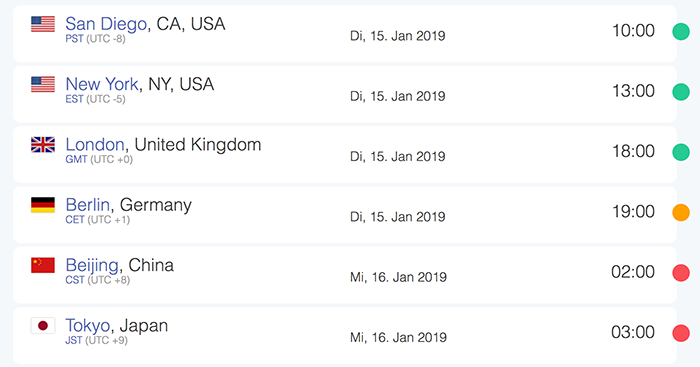 So far we only heard about this new A6400 camera which will be an entry-medium level APS-C model with 4k30p, new sensor, selfie screen. I don't know if Sony will also announce something else like for example a new APS-C lens.
—
Just to be clear, the A6400 is not the A6500 successor!
The name alone suggest that this is not Sony's new high end camera. The one thing that gives me high hope is to know they announce the A6400 today and not at WPPI where they usually announce the most important gear (like the A7III last year). My guess is that it means something even bigger will be announced in one month exactly right before the WPPI show (let's hope it's the A7000).
So please calm down everyone saying the A6400 is what the A7000 was supposed to be. It's 100% not, this is an affordable vlogger camera. A high End APS-C will definitely follow…the question is only how long we have to wait for this…and the A7sIII !!!
Reminder: Sony directly told in a Dpreview interview that "APS-C cameras for professional use must exist." Just to make it clear to all readers that High End APS-C models are confirmed by Sony and not only a "rumor" ;)