This is the worldwide effect of the Sony sensor production stop in Kumamoto…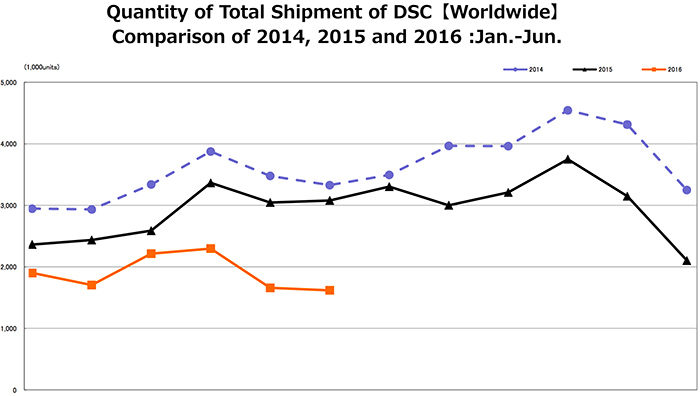 What happens if you stop the sensor production in one single Sony factory?  CIPA published the new worldwide camera shipment figures and they show that never in the modern digital camera market history shipment were as low as now!
Sony restored the full sensor production capability in August only (3,5 months after the production stop). And the effects of that will last til early 2017.
via Mirrorlessrumors.