You can now change the E-mount of your camera with a "wiggling-free" full metal mount!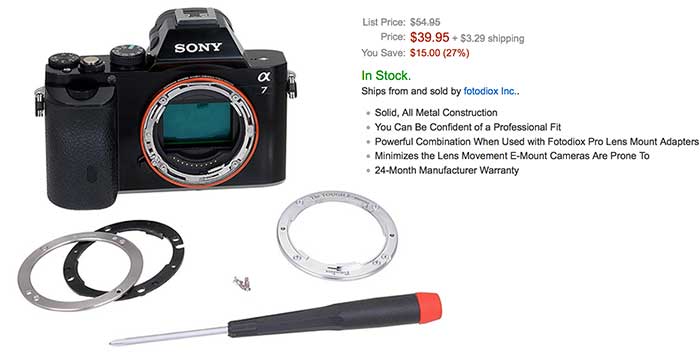 Maybe not all of you know the E-mount is made of an outer metal and inner plastic ring. Fotodiox writes:
The lens mount is a two part construction, with the critical component that holds the lens in place made of plastic. This is why any lens you attach to an E mount camera is prone to wiggling, especially longer pro lenses.
That's why Fotodiox came up with a solution to entirely replace the ring:
Anyone can replace the original 2 piece NEX mount on their camera with an all-metal one in about five minutes. All you need is a jewelers screwdriver (phillips) to remove and replace four little screws.

The Fotodiox full metal E-mount ring can be bought now at Amazon US (Click here).
Here is a video to show you how easy it is:
via MirrorlessRumors.